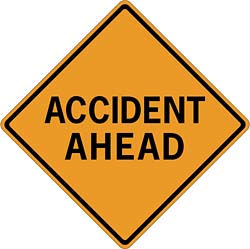 I had an accident on a local parkway on December 7th that I wrote about, after a car stopped suddenly in the left lane, I stopped, and was then rear-ended.
So here is the end of the story: There were no injuries of any kind to anyone that I know of. The little twinge I felt the night of the accident was just that, a little twinge of zero significance.
As to the property damage, my loss was covered 100% by the car that plowed into me. This isn't always the case, as new blogger Jim Reed discusses today.
Since I occasionally take my shots at various insurance companies on this blog for various acts of malfeasance, then fairness dictates I should also acknowledge a company when it does the right thing. The car that hit me was insured by Liberty Mutual.