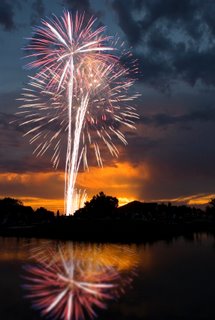 Tomorrow is this blog's first anniversary. So I wanted to share some visitor metrics, upcoming changes, and general thoughts:
1. Metrics:
This tiny corner of cyberspace attracted significantly more visitors than I had imagined a year ago. Weekday readership the last six months has been about 700 unique visitors per day. Roughly 20,000 per month. Here is the data for the year, starting from scratch, as of yesterday:
Unique visitors: 158,860
Most unique visitors in one day: 2,485
Unique Visitors this month: Nov 1 – 15: 11,862 (790/day)
Visitors: 291,612
Page views: 524,139
Number of Posts: 367 (too many)
Number of blogs that linked to me: Over 200 (waaaaay more than I imagined)
Largest blog sources of referrals: Above the Law,

Overlawyered

,

Kevin, M.D

Number of legal threats against me: 2 (one published, one not)
2. Changes:
OK, the blog was a success. So let's change it…

The Personal Injury Round-Up that I have been doing is now kaput. It was fun while it lasted, but very time consuming to do on a regular basis.
I hope to spend more time on individual stories and, hopefully, occasionally write stories that are not yet in the press.
I hope to bring in guest bloggers. Interested parties can contact me.
Will the blog improve or will I get hit with the sophomore jinx? Beats me.
3. Blogging Tips:
Since the blog is a success (at least to me), my next entry will be my tips on blogging, for whatever it may be worth to others (perhaps not much).
4. Thoughts on Blogging:
This has been a real hoot, but it has also taken a great deal of time. The one oddity that stood out was that I was placed on the blogroll of Overlaywered while at the same time being a guest contributor to its arch nemesis, Tort Deform. I'm not 100% certain what it means, but I think that has to be good, especially for a beginner.
I've listed some of the most popular posts are here, but my personal favorite was the marathon Blawg Review #134 that I put up earlier this week, essentially the culmination of my rookie year. It was long, not just because marathons are long but, because I had so much fun conceptualizing, researching and writing it. I started making notes in a separate file six months ago on ideas and situations, much the way I make notes on trial themes and tactics from the day a case comes in.
The streets and crowds of New York provided unlimited opportunities to raise different subjects and allowed me to weave a fabric using both fact and fiction that included bloggers, the race and the city. The post got goofier and goofier as the race wore on because that is one thing that happens with exhaustion. A tip of the hat to the people that made it to the finish line.
And a big thank you to all who have visited and commented over the past year. Except, of course, to the two lawyers that threatened me.
Links to this post:
blawg review marathon

blawg review #134 is being run this week by eric turkewitz at the new york personal injury law blog. you won't want to miss this one — it's a marathon, not a sprint. eric turkewitz tells me that the inspiration for his new york

…

posted by Editor @ November 12, 2007 1:56 AM