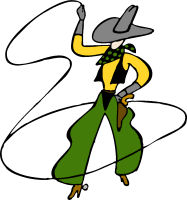 The New York Personal Injury Law Blog presents the final edition of the Personal Injury Law Round-Up, as a couple of changes are being made as I hit my first year anniversary…
We'll start with the issue of tort "reform":
In a resounding victory for patients, an Illinois court found that a tort "reform" damages cap is an unconstitutional violation of due process and equal protection by artificially limiting what medical malpractice victims can receive for their pain and suffering. Mark McKenna has more with a link to the decision; And Justinian Lane at TortDeform explains that the failure of this "reform" made no difference for an insurer's decision to stay in the state;
[Edit – 11/19/07: In an email to me, Robert Peck of the Center for Constitutional Litigation, who argued the case, alerted me that the decision was ruled unconstitutional based solely on separation of powers issues. It was therefore unnecessary to reach the other issues.]
John Day gives some statistics from Tennessee on medical malpractice suits, settlements and more, in the context of why further tort "reform" is not necessary;
Ron Miller discusses how non-economic damage caps may be considered discriminatory toward women;
Justinian Lane at TortDeform follows the Texas story of tort "reform," to find out who benefited, and who didn't;
At TortsProf, guest blogger Chris Robinette discusses the efforts in Arizona to kill off as many emergency room negligence cases as they can by raising the standard of proof to "clear and convincing evidence;"
Kanye West's mother died during cosmetic surgery in California, and Hans Poppe wants to know if he would be able to find a medical malpractice lawyer to investigate if he wanted to because, you guessed it, tort "reform" that caps damages;
Also at TortsProf, Robinette finds a notebook from a student of William Prosser (Prosser on Torts) has surfaced, with some of the legendary professor's thoughts.
And into litigation:
Not in suit yet, but…Nine children were hospitalized after eating Aqua Dots that used a toxic glue, according to The Consumerist. The product came from China, naturally.
John Day and on the discoverability of insurance policy limits (which is standard disclosure in New York);
Bill Childs on a suit against the KKK for the beating of a man, with the announced purpose of putting the Klan out of business;
Bill Marler discusses the lame excuses Cargill is giving for distributing contaminated beef;
From the land of settlements: Drug and Device Law has more on the Vioxx settlement and expands upon a subject I mentioned in my marathon Blawg Review #134 (discussed just after the 21 mile point), that being the impact of those that choose not to settle, which are likely to be the more substantial cases. And as Ed Silverman points out at Pharmalot, the settlement is only for U.S. claimants. Ted Frank has a good round up of analysis on the potential problems spots at Point of Law; And Howard Erichson reports on a plaintiffs-only conference to discuss the settlement;
From the miscellaneous category: New York State practitioners should take note of a reversal in Raffellini v. State Farm regarding the issue of whether a "serious injury" threshold applies to supplemental insurance. No Fault Paradise has the scoop;
And finally:
(Eric Turkewitz is a personal injury attorney in New York)
Links to this post:
turkewitz rounds up tort "reform"

eric turkewitz's weekly round-up on ny personal injury law blog includes the latest on tort "reform" on the web. check it out. browse the links to the other blog posts–they're worth it–as i'm certain you've already read and thoroughly

…

posted by Kia Franklin @ November 16, 2007 12:03 PM