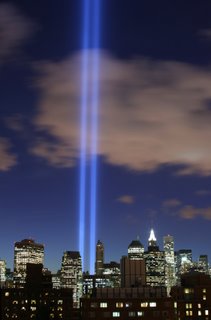 The New York judge scheduled to hear the 41 lawsuits remaining from the September 11 attack says the families should settle.
Family members are reported to be fuming, according to this New York Post report, at Southern District Court Judge Alvin Hellerstein who said "money is the universal lubricant." At a recent hearing he said that:
"Each of us has a choice: Either to never forget that pain and have it ever present in our lives, or to fashion a life beyond the pain…Somehow, we need to get past Sept. 11, 2001, as a country and individually."
After a story about the trials appeared on the front page of the New York Times last week I wrote about the problem many of the families face in The September 11th Lawsuits And The Problem Of Compensable Grief in NY.
The litigating families had refused to participate in the September 11 Victim Compensation Fund due to low awards for those who were not working (such as children, retirees, those with disabilities).
It seems likely that the demand for accountability will, for some, supersede any desire to move on.
(Eric Turkewitz is a personal injury attorney in New York)