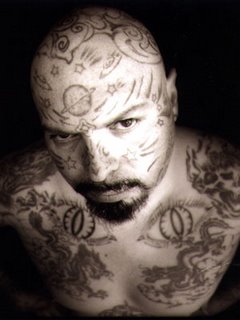 "Eak the Geek" starts law school today. After 15 years as Coney Island sideshow performer, where he specialized in eating nails, he starts today at Thomas M. Cooley Law School in Michigan, according to this report in AM New York.
Money quote: "I know it sounds weird, but I want to be a freak lawyer …I hope to have a little office in New York and work with the alternative people … all the so-called riff-raff, to give them legal representation that is not judgmental."
And the good news is that he has a blog. OK, it's on MySpace, but still, the potential is there for a new and unique window into the world of law.