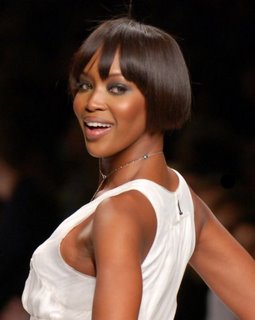 Model Naomi Campbell lost her bid to have a New York personal injury suit against her tossed out. The allegations of physical and psychological abuse were brought by her maid.
The motion to dismiss was brought before an answer was submitted so, for the purposes of the motion, the claims set forth in the complaint were accepted as true. Only the contract claim was tossed out, for lack of specificity, but the claims for intentional infliction of emotional distress, false imprisonment and punitive damaged were not.
The New York Post reported the story here today.
I've procured a copy of the decision: Gibson-V-Campbell.pdf
Update: AP story here.