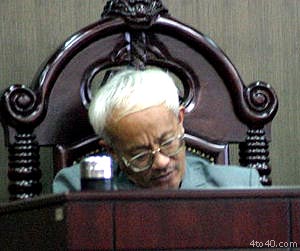 The appeal was argued in June 2000. The decision came down last week. Let the bar take notice.
The case was one of employment discrimination. There were no exceptional or unusual points of law.
It comes from the District of Columbia Court of Appeals. The decision is here: SevenYearOpinion.PDF
A footnote on page 24 says:
The court sincerely regrets the unusual delay in issuing this opinion.
Has the court set a record for judicial delinquency?
(hat tip: Ben Glass)