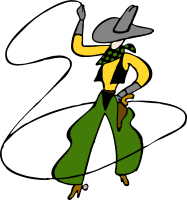 The New York Personal Injury Law Blog brings you the week that was:
Before heading to the trials, let's spend some time focusing on medical malpractice and insurance:
But before heading into that med mal world, we turn to:
The best post of the week: Bill Childs, our favorite TortsProf, points us to an invaluable resource, saying, "It's weekly, it's concise but still funny, and it consistently links to something I haven't noticed before;" Walter Olson had previously discussed this same resource as "invariably worth reading," which is to say, it seems like a site worth plugging to others;
Welcome back (you did check it out, right?) and now on to the promised medical malpractice news:
Tresa Baldas at the National Law Journal writes of the Movement Building to Abolish 'Locality Rules' in Med-Mal Litigation;
Michael Townes Watson discusses how North Carolina is working to strip the right to jury trials from the most badly hurt victims (at TortDeform);
And more on trial practice rules: I asked back on May 18th: Is Medical Testimony Getting A New Standard? (via John Day). The subject is a change in standards from "reasonable degree of medical certainty" to "more likely than not." A debate has now opened up, according to Walter Olson at Point of Law, on the subject, starting with Beck/Herrmann here, with Peter Norbert responding at Blog 702 (Daubert on the Web); and then a rebuttal by BeckHerrmann here. We surely have not heard the last on the subject of the "proper" level of medical certainty an expert physician must have for an opinion to be admissible.
Dainius A. Drukteinis (MD and JD) discusses the Michigan Law Review study that shows medical malpractice juries favor doctors disproportionately to other types of lawsuits, contrary to the accepted "wisdom" that juries favor plaintiffs out of sympathy (at NY Emergency Medicine);
At Concurring Opinions, Melissa Waters opines on the sensitive issues of unauthorized pelvic exams while in the hospital;
And still with malpractice, Orac (a surgeon) at Respectful Insolence first discusses a liposuction death at the hands of a homeopath, and then delves further into "legalized quackery" with the broad range of authority given to Arizona homeopaths;
Newsday also opines on malpractice: Don't blame victims for problems with malpractice (via TortDeform)
And on the non-malpractice front, a federal judge has thrown out as unconstitutional many of New York's new attorney advertising rules. The State will appeal.
Now on to the litigation:
If a woman falls and shatters an ankle while trying to climb up on to a bar and dance, is the bar owner responsible? Walter Olson presents that case at Overlawyered. But if the woman was intoxicated and if the bar employees were cajoling her to do so, is the answer still as one-sided as headlines suggest?
A New Jersey man has sued Starbucks when the lip of the cup lid came off, scalding his hand with 3rd degree burns;
On to drugs: There is a Vioxx Product Liablity Litigation Update Report by Tom Lamb at his Drug Injury Watch that is chock full of information on the state of Vioxx trials if you want to play catch-up. And this interesting bit: Pharmalot reports that two governors have been subpoenaed to testify at a Vioxx trials. Find out why at the link;
In New York, the fiancee of Sean Bell, shot more than 50 times by the NYPD, has brought suit (via Quizlaw);
Bill Childs brings us the story of an Iraq war veteran who committed suicide after coming home with Post-Traumatic Stress Disorder, and his family has now sued the government. Colorado Confidential picks up the story on how PTSD could do that;
From the land of verdicts, Bill (who acts as amusement park guru in his spare time) also brings us a bizarrely bifurcated trial where damages were tried before liability;
Returning to malpractice, a New York appellate court tossed out a case against an obstetrician that was late for a delivery (via New York Law Update). One of the weird parts about this is that the law firm apparently representing the plaintiff-respondent is a well-known local medical malpractice defense firm, Kopf, Nardelli and Dopf;
The LaBovick Injury Law Blog brings us a $40M verdict out of Florida on a Ford truck accident;
Also from Ford and Florida, a $6M verdict in a rollover accident (ABAJournal)
And yet another verdict from Florida, a $21M verdict in a wrongful birth case for failing to detect a genetic defect (from EyeOnDNA);
Robert Ambrogi reports on a $101M verdict for wrongful conviction in Boston;
And in case you missed it, Notre Dame head football coach Charlie Weis was sacked for a loss in the medical malpractice trial he brought against the physicians who did his gastric by-pass surgery. Kevin, M.D. follows up by letting us know that Weis wasn't all that pleased with how it turned out;
From the land of post-verdicts, a New York man shot by the police has his multi-million dollar award thrown out by an appellate court. For the second time. The decision is here: Barnes v. City of New York;
More the issue of the taxability of mental anguish awards (from John Day courtesy of Sylvius von Saucken at The Garretson Firm) that I previously discussed here: Are Emotional Injury Recoveries Tax Exempt? An Appeals Court Dumps Its Own Opinion and about 3/4 the way through Personal Injury Law Round-Up #20;
And from the land of the Supreme Court, Ted Frank does a review on behalf of the business-oriented American Enterprise Institute on the term just concluded: The Roberts Court and Liability Reform.
And finally for the weekend:
Enjoy the weekend.
(Eric Turkewitz is personal injury attorney in New York)