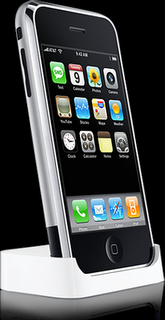 I previously discussed how the iPhone might present an ethical problem for attorneys since the phone must be surrendered to Apple for servicing of the battery. This is a problem for confidential information that might be stored on it if the battery dies without giving the user the chance to purge sensitive information. This makes the phone analogous to a laptop, but one that can't be serviced by your IT department or trusted friend.
Some related follow-up:
(Full disclosure: I am a longtime Mac user and Apple shareholder)
File this under attorney ethics.