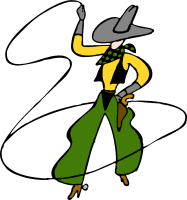 The New York Personal Injury Law Blog presents the week that was:
Lawyers, drugs and money will once again be a recurring subject. But before heading over to the courtroom, let's look at some preliminary issues:
In one of the saddest stories of the last month, a woman in Martin Luther King Jr.-Harbor Hospital in Los Angeles was dying on the floor of the emergency room. So she was arrested. And then died just outside the hospital doors. Though it happened last month it is news again because the 911 tapes were just released. Randall Udelman (Injury Board: Phoenix) discusses the incident in the context of a degradation in California health care since tort "reform" caps were put in place in 1975; and Dr. Deb uses it to describe the mangled state of health care in the country;
Also in the horrible story department: On Staten Island, a seventeen-year-old track star died from an anti-inflammatory found in sports creams such as Bengay and Icy Hot. This Newsday story comes via TortsProf;
At any stage mediation might come up as an option. To that end, we check in with Diane Levin to help us along with Premature negotiation: how to get rid of performance anxiety at the mediation table, featured at her Online Guide to Mediation blog (via Ambrogi at Law.Com);
Ed Silverman at Pharmalot brings us a good dose of irony. Or hypocrisy. Take your pick. It seems that Eli Lilly is complaining about attorney advertising unfairly influencing patients. Except that there own marketing budget encourages people to take the drugs to begin with. You can find out, courtesy of Advertising for Success, what Lilly officials wanted its reps to say about Zyprexa's side effects;
In the "picking the right lawyer category" we stay with Silverman and Avandia: Here Come the Chicken Pluckers!, with a story of two types of law firms: Those that run around advertising for cases (the chicken catchers) and those that actually know how to try them (the chicken plucker's);
OK, let's head head into the courthouse to see what we find:

Still on the subject of picking the right lawyers: Two examples this week of the wrong ones, as Scott Greenfield sets out in You Paid How Much? as well as my own dissection of the counsel Judge Robert Bork chose for his New York personal injury case;
Of course, being your own lawyer has its problems too, as Administrative Law Judge Roy Pearson should know regarding his now-infamous $54M pants lawsuit. It's isn't personal injury law, but since ABC News quoted me, I'll add it to the Round-Up here:
Frivolous lawsuits like this one are an embarrassment to the profession…I see he has a claim for $500,000 in emotional damages. I don't doubt that he has some emotional suffering, but I don't think it's related to the pants.
From picking counsel to picking courts: Philip Morris doesn't like that it when plaintiffs bring their actions in state court instead of federal. So they tried to have a tobacco case removed from state court to federal, a subject discussed here in Round-Up #11. Michael Dorf (Dorf on Law) explains how a unanimous court rejected its arguments that Philip Morris was "assisting a federal officer," simply by complying with the law, and was therefore entitled to force the action into the federal system (more by Amy Howe at SCOTUSblog and by Scott Nelson at Consumer Law & Policy Blog);
But just because you started suit doesn't mean you'll get to finish. At Drug and Device Law, Beck/Herrmann describe Compliance With FDA Regulations As A Defense in drug cases, and list the specific state laws that are available to get your case dismissed without the merits being addressed;
Having survived the motion to dismiss, we go to the practice tip department: Evan Schaeffer at his Illinois Trial Practice Weblog brings up a tactic I've never tried: Ask for the Story in Reverse;
And from the admissibility of evidence department, Ronald Miller at the Maryland Injury Lawyer Blog writes today about getting those photographs of the damaged vehicles into evidence;
At Respectful Insolence, pseudonymous surgeon/scientist Orac discusses a trial now underway regarding the claims that the mercury in the thimerosal in childhood vaccines has caused autism;
As litigation winds on, some personal injury litigants, who might not be able to work anymore, become desperate for cash to keep on going. Andrew Bluestone at his New York Attorney Malpractice Blog describes an attorney's suspension for having loaned money to clients;
Though it could be worse: Three Kentucky fen-phen lawyers were indicted on fraud charges related to overpaying themselves after a $200M settlement on behalf of hundreds of clients (via Point of Law);
As we get to the end of trial, the jury must be charged: The medical malpractice attorneys and doctors who visit here will want to read this post about the emergency doctrine as it applies to childbirth: As Thomas Swartz explains at his New York Legal Update, a New York court Finds Obstetrician Is Not Entitled To Emergency Doctrine Charge involving shoulder dystocia;
With our jury now deliberating we anxiously pace the courthouse hallways, because second-guessing ourselves is the only thing we can do at this point, and wonder if any of our jurors have an agenda. So we turn once again to Anne Reed's Deliberations for a discussion. One probing question I will add to my voir dire repertoire: Do you have any favorite magazines or web sites?
And just because you won at trial doesn't mean the battle is over. Justinian Lane at TortDeform reports on a study showing appeals judges favor defendants in jury verdicts by 2:1;
In the miscellaneous-but-still-important category, Jacob Goldstein at the WSJ Health Blog reports that, When Hospitals Err, Medicare Might Not Pay. Which is to say, a hospital may no longer get paid for fixing certain problems that they created. Will they discharge patients and make them worse? Time will tell…
As you pack up the trial bag and go home of the weekend, a few things to check out:
And if you wanted to add some medical

bloggers

to your own

RSS

, but didn't know which ones? Kevin M.D. rounds up his top eight.
Enjoy the weekend.
(Submissions for next week's edition may be made to blog[at]TurkewitzLaw.com)