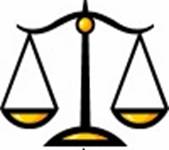 Citizen Action of New York, a government watchdog group, asserts that Blacks, Asians and Hispanics are severely underrepresented in Manhattan jury pools, according to a study they conducted.
As per their press release, while Whites make up 1/2 of the Manhattan population, they make up 3/4 of the jury pool.
"Our survey showed that jury pools have a much higher percentage of whites than their share of the population, while blacks, Hispanics, Asians, and mixed race people are enormously underrepresented," Bob Cohen, Citizen Action policy director and the report's lead author, said in a statement. "This means that defendants in criminal cases and plaintiffs in civil proceedings … can't be sure they're going to get a fair result from the courts."
An executive summary and the full report are also available from the group.
More at:
(Eric Turkewitz is a personal injury attorney in New York)