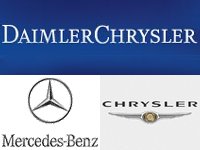 This week DaimlerChrysler was hit with a $50M punitive damage award along with $5.2M in compensatory damages. In the wake of the Supreme Court's recent 5-4 decision in Philip Morris v. Williams, many might wonder if this award of almost 10-1 ratio of punitive to compensatory damages will withstand judicial review.
The suit was based on the company's failure to fix a safety defect that caused parked vehicles to unexpectedly go in reverse. In April 2004, the plaintiff suffered fatal head injuries when an unoccupied 1992 Dodge Dakota pickup truck ran him over after he exited it believing it was in park. He tried to dive back in and stop it, with fatal results. Defendant tried to blame the plaintiff for jumping into a moving vehicle while plaintiff's counsel told jurors that DaimlerChrysler "had 20 years to take care of this problem [while] Richard Mraz had two seconds to get this vehicle under control."
Addressing only the ratio of the award, the answer as to its acceptability on a constitutional basis must be a resounding yes if one looks to prior decisions of the U.S. Supreme Court for guidance. While the court had cut back some awards based on due process concerns, the recent conduct of the court in Philip Morris is unlikely to help DaimlerChyrsler. As I indicated in the wake of the Philip Morris decision (Philip Morris decision — Why It was Good For Plaintiffs), five of the judges have already stated that they could approve a ratio as high as the almost 100-1 in Philip Morris if the conduct was egregious enough, and two justices (Alito and Roberts) have not yet spoken on the matter.
While there are no doubt other issues that will be raised in the wake of the verdict, the issue of the ratio as an absolute bar is not an argument that will help the defendants.