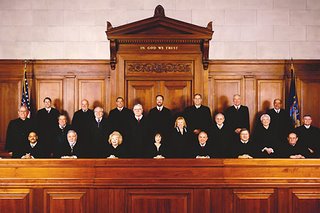 A New York appellate court has ruled that a seven year old girl can sue for injuries she received in utero, before the point she was viable outside the womb.
In Leighton v. City of New York, the school teacher mother was four months pregnant when she allegedly fell as a result of a defective toilet seat. Five minutes after her fall, she felt cramping in her lower abdomen and was taken to Methodist Hospital where she was treated and released. Thereafter the child was born three months prematurely.
The City of New York had argued that the child had no cause of action on the ground that "at the time of the alleged breach of duty [she] was a non-viable fetus," and therefore, the City did not owe her a duty of care.
As New York's highest court has not ruled on the subject, the appellate court turned to other precedent. The court noted the Restatement of Torts:
…which states that "[o]ne who tortiously causes harm to an unborn child is subject to liability to the child for the harm if the child is born alive." This principle is "not limited to unborn children who are viable' at the time of original injury, that is, capable of independent life . . . [i]f the tortious conduct and the legal causation of the harm can be satisfactorily established" (id. § 869, Comment 1[d]).
The court also went on to distinguish abortion cases, noting:
Abortion cases are generally distinguishable from the instant case, since fetuses which are aborted are not born alive (see generally Group Health Assn. v Blumenthal, 295 Md 104, 453 A2d 1198). However, if the abortion fails and causes injury to the fetus who is later born alive, the child may have a cause of action sounding in medical malpractice to recover damages for the injuries sustained (see Sheppard-Mobley v King, 4 NY3d 627).
Justice Gloria Goldstein wrote for a unanimous four judge panel of the Second Department.