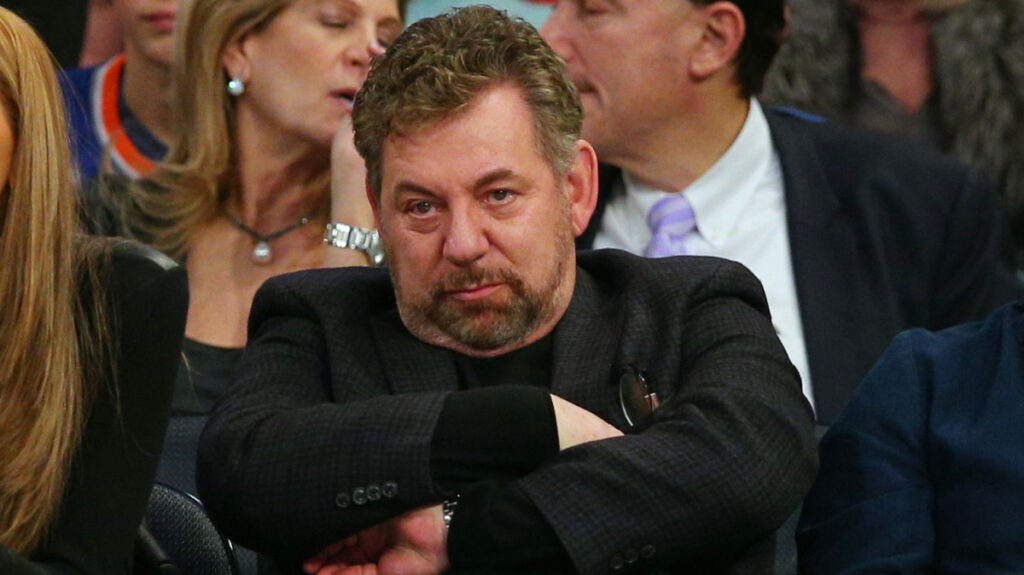 Two months ago I wrote about James Dolan — the CEO of the Knicks, Rangers, Madison Square Garden and other venues — and his war against lawyers. He was banning the employees of any firm that sued his company from any venue he could control. It didn't matter if you were the lawyer working on the case.
Some of that was plainly a violation of the Civil Rights Law, as I covered at that time, insofar as it pertained to events other than sports. Because one could not, under NY Civil Rights Law 40-B, prohibit people coming onto the land for public performances of "legitimate theatres, burlesque theatres, music halls, opera houses, concert halls and circuses."
This would include Radio City Music Hall, the Beacon, and Madison Square Garden itself for non-sporting activities.
Since that time, the heat has gone up. Dolan was caught using facial recognition technology to find lawyers as they entered the Garden. Even for non-sporting activities. Violating the Civil Rights Law was something he apparently doesn't care about.
As per the New York Times:
The company says "litigation creates an inherently adversarial environment" and so it is enforcing the list with the help of computer software that can identify hundreds of lawyers via profile photos on their firms' own websites, using an algorithm to instantaneously pore over images and suggest matches.
I'm sure fans will think this was money well spent, as opposed to spending money on winning championships. The Rangers last won in 1994. And the Knicks last won in 1973.
OK, I digressed, but that was worth it, no?
The bizzarro theory that Dolan gave is that letting lawyers into the sporting arena would allow them unsupervised discovery outside the litigation arena. Right. As I've long said, when people make bad arguments it means they don't have good ones.
Then legislators got in on this, with Senator Brad Hoylman sponsoring legislation to amend the Civil Rights law to include sporting venues.
Then New York Attorney General Letitia James got into the act, contacting Dolan because the use of facial recognition technology "may be plagued with biases and false positives" against people of color and women.
And now, as Dolan desperately tries to defend himself from accusations that he is an [insert favorite bad word], he's decided to shoot himself in the foot. Claiming that the New York State Liquor Authority is threatening to take action against his liquor license, he's deciding to take it out on the fans.
In a blowup during a television interview, he threatened to deprive fans of the high margin booze that he profits from selling. Really, you can't make this stuff up. He hates lawyers so much — OK, not all lawyers, just the ones on the other side — that he is willing to lose money for no greater reason than pissing off people that are already paying him big bucks to go to games and events:
In a rambling and defiant interview on Fox 5 on Thursday, Dolan lashed out at his myriad critics, railed against bail reform, and threatened to withhold booze at a future sporting event if state regulators don't drop their opposition to his surveillance practice.
This quote is a classic, as he seems to think that the championship-deprived fans that already despise him will take it out on someone other than him:
"So I have a little surprise for 'em. They're basically doing this for publicity, so we're gonna give 'em some publicity. What we're gonna do, right, is we're gonna pick a night, maybe a Rangers game, and we're gonna shut down all the liquor and alcohol in the building. This isn't gonna bother me because I've been sober 29 years. I don't need the liquor."
You can almost hear the "Dolan Sucks" chanting pouring down from the Garden's rafters as Dolan competes for the title of Most Hated Man in New York.