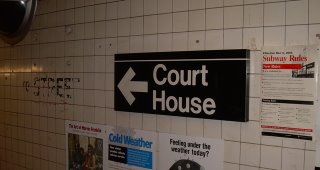 In Bronx Supreme Court today, a woman calling out "Hand Jobs! Hand Jobs!"
My inquisitive correspondent found that McLean v. Hand Jobs, Inc. (Index #350502/2008) was on for a Preliminary Conference before Justice Suarez and defense counsel was looking for plaintiff's counsel.
No word yet on whether the day had a happy ending. The doctrine of unclean hands is rumored to be at issue.