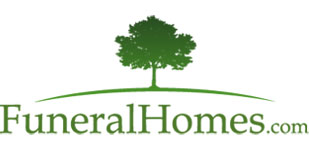 When the email arrived, my first thought was: Can this be for real?
The pitch that came from FuneralHomes.com (coded "NoFollow") was this: They are a directory of funeral homes. And they want to inquire about my "interest in a new marketing channel" that they have "for firms specializing in Medical Malpractice, Wrongful Death & Nursing Home Abuse or Neglect."
It made me shudder. And made me think of the washed up lawyer played by Paul Newman in The Verdict, going to funeral homes to pass around his card, pretending to have known the deceased as he chased cases. But instead of standing in their parlors handing out cards, this company wants lawyers to hang advertising on their site where the bereaved might go in time of need.
So, not really believing this email was real, as I thought it too sickening to be true, I shot back a reply to its sender, Tom Keesee: Is this for real?
And Keesee called back quickly, perhaps excited about having a having a potential fish on the line. Yes, he said, it was for real.
But before he could launch too deeply into his sales spiel, I asked him about the ethics of it all. Lawyers don't pay him for leads, he said, so there was no problem. Also, since they aren't attorneys, they don't have to comply with attorney ethics rules regarding solicitation.
I pointed out, of course, that the lawyers they wanted to do business with still had to comply with ethics rules. And wasn't this solicitation? He told me, a couple of times, that his "legal department" had looked into it and it was fine.
But rather than dwell on whether lawyers advertising on a funeral home website is a permissible form of solicitation or not, I'm going to move right to the "smell test" as in, does this smell right to you?
This marketing madness happens to come at the same time that a debate rages elsewhere in the legal blogosphere on this subject, because the American Bar Association recently announced it was going to look further into regulating online activity for lawyers. Larry Bodine, fired the first salvo, from the perspective of lawyer-marketing, trying to stop the ABA from working on the project. Scott Greenfield worries that his opportunity to blog could be impaired because of the liars and scoundrels out there, claiming to be something that they are not. Brian Tannebaum points out that it was the marketers that brought this on themselves. There is more on this from Antonin Pribetic, and and a summary of the issues presented to the ABA by Carolyn Elefant. There seem to be many ways in which ethics can be laundered.
So here's what I think: The ABA position doesn't really matter. And you know why? Because when lawyers see conduct that they deem to be offensive and detrimental to the legal field  — and I think that lawyers advertising on funeral home websites fits that definition — then some lawyer-bloggers will write about the subject. And if those bloggers are sufficiently offended by the conduct, then they might publicize the names of those that are chasing cases in such a manner. You can see examples of such e-shaming here by Mark Bennett, or another by Kevin O'Keefe here.
The web moves very fast when it comes to correcting the behavior of those that act offensively, a hell of a lot faster than the ABA. Witness this week, for example, the conduct of Judith Griggs who edits a small magazine called Cooks Source. She stole the work of others, did it without attribution, and tried to justify the plagiarism by claiming that the web is considered "public domain" that she can use. Colin Samuels at Infamy or Praise did a long piece on the subject as part of his Round Tuit round-ups, but here's the thing: If you Google "Cooks Source" now you can see how she and the company has been savagely beaten up by the web, with page after page of venom. Their Google reputation is shot.
There are some who used to believe that any publicity is good publicity, so long as the name is spelled right. In an earlier era, a person might remember seeing a lawyer's name in a newspaper, though not necessarily the details. But now the details are easy to find. Judith Griggs will likely see those comments about her for decades to come. The old mantra about any publicity has been destroyed by the web.
So what kind of publicity is likely to come to a law firm that advertises on FuneralHomes.com?  Those attorneys that think this might be a good way to find cases ought to consider the potential backlash from those that are offended by the concept and wish to write about the subject.
The bar for attorney advertising has been lowered to new depths. It now appears to rest six feet under.
Updated: I was reminded of an old post of my by a friend, where a law firm decided it would be savvy to advertise over a urinal.