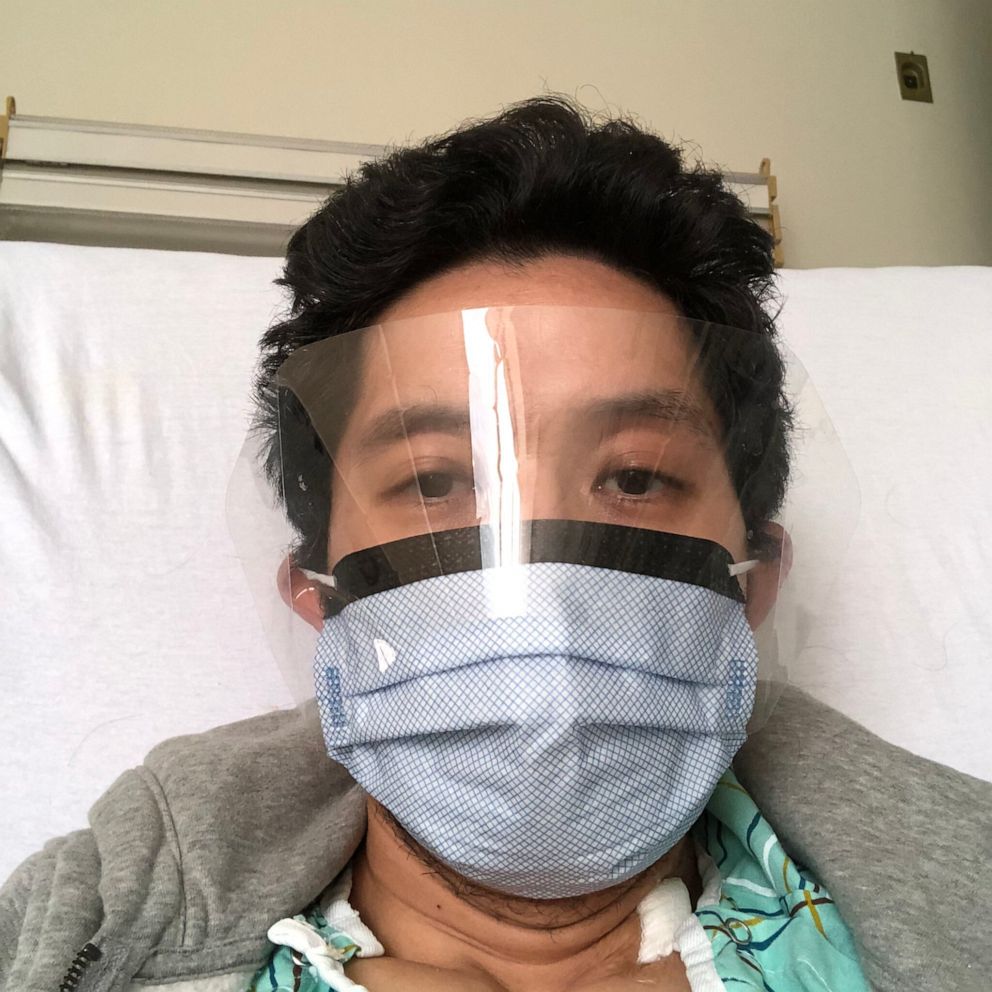 When I was a puppy lawyer I learned a truth that's come up time and again when trying cases: Jurors, for the most part, don't think that the bad incident would have happened to them.
It doesn't matter if it's a car crash or medical malpractice. Somehow, someway, people want to believe they are different. The victim must have somehow been vulnerable or at fault.
And then the same issue popped up with COVID-19.
Before going on to an interview with David Lat on this subject, I want to reinforce something: I'm no different. I'm scheduled to turn 60 next week — I may cancel due to the virus, and stay 59 for another year — and figured that the virus probably wouldn't make me ill. Despite being in the original east coast containment zone.
Why? I've been a distance runner for almost 30 years and run a bunch of marathons and have, I think, a pretty good set of lungs. And healthy lungs are important, we've been told, in fighting off the virus.
It was with this mindset that I read this op-ed in the New York Times featuring an interview with Lat, who recently spent six days intubated due to COVID and emerged to tell his story in many forums.
But this particular telling of the story, on the op-ed pages of the New York Times (The One Kind Of Distancing We Can't Afford) grabbed me differently than others. It was about the way folks wanted to psychologically distance themselves from Lat.
They wanted to be different from him. To prove to themselves that they were not at the same risk.
The op-ed writer, Jennifer Senior, reacted the same way I did — and many of you likely are, after finding two of her doctor/nurse friends saw a 50-year-old woman die from COVID:
I, too, am a 50-year-old woman. As I listened to their stories, I had to stifle the same unlovely impulse. "But did your patients have a pre-existing condition?" I wanted to ask. "Were they fighting cancer, were they smokers, were they already floridly unwell?"
Nobody, but nobody, wants to believe they are at risk. We are all smarter than average.
Ms. Senior sets up the background regarding Lat, writing:
For Exhibit A, look no further than the Twitter account of David Lat, the 44-year-old lawyer, legal recruiter and founding editor of Above The Law, an immensely popular blog. Lat was diagnosed with Covid-19 in mid-March, and he's tweeted about it ever since, save for the chilling stretch during which he was on a ventilator. When he returned, he posted a thread exploring the reasons some people die from Covid-19 while others suffer not at all.
This part is well known by many, as he first appeared in New York's legal press and has since made numerous national appearances.
But the reactions of others to him is what really jumped off the page at me, for it went directly to something I'd known for decades about jurors when trying cases, yet never appreciated in myself:
He was suddenly pelted with queries about his own health. People were subtly probing to see whether there was a hidden reason he'd fallen ill.
It appears that Lat's own friends were acting the same way as many jurors, which is to say, they were acting as humans subconsciously worried about self-preservation. They were looking for the reason that they would not have the same bad luck that Lat had. They were different. They had to be.
Lat went to say:
"Maybe I'm reading too much into things," he replied, "but I received a number of responses that seemed to latch on excitedly to the mention of my exercise-induced asthma."
And yet, he was exceptionally active, likely far, far more so than the average person. By orders of magnitude:
That he ran two New York City Marathons with this asthma in his 30s — and did high-intensity interval training three times a week until he fell ill — didn't move a number of his followers. (The bluntest response: "Asthma is still asthma, waiting to knock you out, and any severe respiratory illness reveals the fundamental weakness of your lungs.") Nor did the fact that Lat was healthy in every respect: normal blood pressure, normal weight, didn't smoke, barely drank.
We all want to be different than that other poor fellow who was hit by the car or the victim of malpractice. We want it badly. But we aren't.
There probably isn't much we can do about that, as I think this is fundamental to human nature, and something I learned about others many years back.
But the least we can do is recognize it in ourselves.