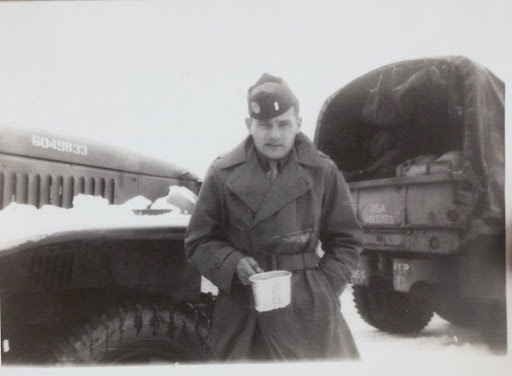 I wrote about the Feres Doctrine 18 months ago — that being the Supreme Court decision holding that military members couldn't sue for medical malpractice, even if it occurred in non-combat situations.
I won't repeat it all. Go read the link. The short version is this:
Did your stateside barracks burn down? Sorry Charlie. Or in this case, sorry Rudolph Feres. We're you raped by your drill sergeant? Tough noogies. Your wife died from blood loss after child birth because of a looooong delay in giving blood? You get our condolences and we wish you well raising the kid as a single parent.

The Feres Doctrine prevents all suits, because the U.S. Supreme Court extended the prohibition on suits from "combatant activities" to all situations. It has long been an unfair abomination of the law.
In December 2019 that changed a bit that, when it allowed members to now sue for $100K, which was a silly limit for the reasons that I explained.
Now head to this next link: Because the Feres Doctrine is now gone. Military members can now sue, and the $100K limit is kaput, as we say in legalese. The change in law was inspired by yet another miscarriage of justice:
a provision in the 2020 National Defense Authorization Act, which sets policy and spending priorities for the Pentagon, ended the ban on suing for medical malpractice, after Sgt. 1st Class Richard Stayskal and his attorney, Natalie Khawan, petitioned lawmakers to change the law. The Feres ruling barred Stayskal from filing suit after military doctors during a routine physical in January 2017 failed to inform him of his lung cancer, which grew to be terminal.
Here's the new rule, directly from the Federal Register:
A substantiated claim under $100,000 will be paid directly to the member or his/her estate by DoD. The Treasury Department will review and pay claims that the Secretary of Defense values at more than $100,000. Service members must present a claim that is received by DoD within two years after the claim accrues. However, the statute allowed Service members to file claims in 2020 for injuries that occurred in 2017.
May you and your loved ones have no need for it.