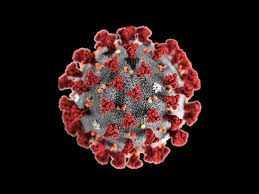 Back in April, the New York legislature passed a budget that included widespread immunity for medical practitioners dealing with the COVID-19 pandemic. But in addition to granting some immunity for negligence for COVID patients, it also granted immunity as to other patients in the hospital or nursing home.
That immunity has now been abolished for all patients other than the COVID ones. Cuomo signed the update yesterday.
The original immunity, forged amid a frantic medical crises, assumed that the all-hands-on-deck position of many medical and nursing institutions would result in mistakes elsewhere. So if, for example, a patient non-COVID stroke patient inadvertently didn't get her medication because the hospital were shorthanded due to overwhelming COVID cases, the Legislature decided to grant immunity.
Public Health Law 3081(1)(5), where that immunity sat, has now been modified to remove that immunity for the non-COVID patients.
The modifications are seen here with showing additions in caps and strikethroughs for the deletions. All of subsection c is now gone as part of the definition of health care services for the purpose of the immunity bill:

That immunity existed — as per the following section 2(1)(b) — if the healthcare practitioner was "impacted by the health care facility's or health care professional's decisions or activities in response to or as a result of the COVID-19 outbreak and in support of the state's directives."
(The potential immunity for COVID patients remains intact.)
Coming soon to lawsuits and motion practice: Arguments that any medical or nursing malpractice case for any reason that occurred between March 7, 2020 and August 3, 2020 should be immune, as defense lawyers scramble to argue a COVID "impacted" hook.
It's worth noting, because this will also be litigated, that the original immunity did not extend to gross negligence and certainly not to an intentional tort. So when suits are started now that allege malpractice during the immunity period, you can rest assured that gross negligence will be argued, in addition to claims that the medical care was not impacted by the COVID outbreak.
The changes are effective immediately.
The text of the bill is here: