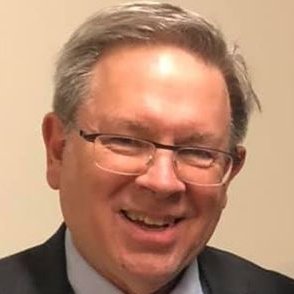 Walter Olson's Overlaywered has been the granddaddy of the legal blogosphere. He was the first one out there, as Bob Ambrogi notes, and continued on for almost 21 years. Twenty. One. Years. For a blog.
And now the site is saying farewell, as Olson, the site's creator and editor, moves on to other projects. May 31st is the last day.
Every so often I would write about the site or its editor. Given that the site's political view is to "chronicle the high cost of our legal system" you would rightfully guess that I don't often share the same perspective.
Indeed, if political views were quantifiable, and you stuck me and Olson in a room together and demanded we go though a political checklist devoid of shades of gray, you might find we disagree with each other 75% of the time. Which means, of course, that we would agree 25% of the time. We might dislike each others points on personal injury suits but be best buddies when it came to free speech or same sex marriage.
Why would anyone pick a personal fight with another if that person would one day be an ally? Olson knew that. I knew that. And so, I've always enjoyed his site even when disagreeing with a policy issue.
Waaaay, back in 2007, Olson added this newbie personal injury law blogger to his blogroll — blogrolls were a thing back then when you were looking for other worthy sites — and I was stunned. I wrote (Overlawyered Adds Personal Injury Attorney To Blogroll):
When pigs fly, I hear you say.

Would the oldest legal blog in America — dedicated to documenting the high cost of our legal system and, perhaps, savoring some of the outrageousness that exists (Pants Pearson, anyone?) for the anecdotal benefits — actually add a dyed-in-the-wool, 100% personal injury attorney to their blogroll? An individual that takes tort "reformers" to task every so often? One who is a  guest contributor at Overlawyered's arch nemesis, TortDeform? Well, yes. They would.
When Overlawyered turned 10 in 2009, I once again celebrated him. Not because I agreed with everything he did, but because of the way he did it:
Another lesson is that he has never once made a personal attack, despite all my criticisms. Which is also something that every legal battle should embrace. Respond to the message, not the messenger. Judges hate personal attacks.

And another lesson: Admit mistakes when they happen. You can't be constantly writing in the blogosphere, often quickly and with little editing, and not make mistakes. At his sister site, Point of Law, he showed the way mistakes are rectified.

And so, a tip of the hat today to Walter Olson. Not just for figuring out this blogging thing faster than any one else, but for doing it with class and style.
And in 2012 I celebrated the then-vibrant legal blogosphere where people would butt heads on various policy issues — subsequently minimized by the rise of Twitter — with a big nod to Olson and his site at the end of my post (Twittering with the Enemy):
Now the point I wanted to make — I told you I would get here: When I was just a baby blogger, some six years ago, I was irritated by some point or article that Walter Olson noted at Overlawyered and wrote a response. And Olson proceeded to give me the best damn lesson in blogging that I ever received: He amended his post to say, and for an opposing view, see Turkewitz. WTF?

"The enemy" had just given me link juice and readers. It took just a heartbeat to fully comprehend the nature of the blogosphere. We are not islands unto ourselves, but this is an ongoing conversation. Nor is this a conversation to be had solely among those with whom we agree. What good is that?

Unlike many politicians (and arguing spouses) that simply talk past each other, barely even acknowledging the position of the other, Olson engaged. And with less than a year under my belt, he then added me to his blogroll 
I've taken some crap over the years from other personal injury lawyers over my lauding of Olson and his site. But it was the way he did things that was important to me.
It always reminded of some of the best defense lawyers I knew. They would litigate cases based on facts and evidence and never, ever on the personal conduct of counsel. Why? Because one day you might have to have a conversation about settlement. Or an adjournment for a pressing reason. Those conversations could be started by either side.
These are the people that you would share a beer with to see if you could hash out common ground that might benefit your client.
But if you piss all over the other side on personal stuff, it makes it impossible to do your job, regardless of whether that job is advocating for a client or advocating for a political point of view.
He was (and still is) a great read not only for his focus on policy issues as opposed to personal combat, but for his humor in doing so.
Elsewhere: