There is one bill on Gov. Andrew Cuomo's desk from last year. Just. One. Bill.
There were 606 bills that passed by both of New York's legislative houses. All have been signed, or vetoed.
Except for Lavern's Law. A law that Cuomo previously stated that he supported and would sign.
It was finally sent to the Governor during the holiday week for signature. He has 30 days to sign it.
As I bang on this keyboard, it sits on his desk.
Lavern's Law, for those that don't know, mimics the law in 44 other states, extending the statute of limitations in certain medical malpractice cases from the time the discovery of malpractice was made, or could reasonably have been made, instead of when it occurred
In the final hours dickering over the bill last June, it was watered down to apply only to cancer cases, leaving all other "failure to diagnose" cases, where the patient didn't even know s/he was victimized, hanging out in the cold.
But still, even in its watered down state, it is something for those that have not only been victimized by malpractice, but didn't even find out until the time to bring suit had expired.
The law is named for Lavern Wilkinson, who went to Kings County Hospital on February 2, 2010 with chest pain. A radiologist saw a suspicious mass on the x-ray. But Wilkinson wasn't told.

When it was found again two years later when her complaints worsened, the 15-month statute of limitations had expired. As per the Daily News summary of the incident:

A chest X-ray found the cancer had spread to both lungs, her liver, brain and spine. The disease was now terminal.

She left behind family including an autistic daughter.
The bill passed the Assembly. Then it passed the Senate 56-6, that being the tougher of the two houses.
Why hasn't the bill been signed?
It can't be due to insurance premiums because, after all, the state's largest insurer is being sold to Warren Buffet because it's so damn profitable.
And at just 2 ½ years for suits against non-governmental medical facilities, we already have one of the shortest statutes of limitations in the country (and 15 months against governmental facilities) since we have no date of discovery statute.
And with some of the lowest legal fees for attorneys, the medical community has already been granted widespread de facto immunity for most acts of malpractice — since taking smaller suits simply isn't financially economical.
And it can't be because of a lack of caps on malpractice cases, because we not only have them, but have had them for over 200 years.
New York has become, with some of the best medical care in the world, one of the absolute worst places with respect to finding justice when that care goes wrong.
And all this happens despite medical liability insurance premiums and premiums continuing to plummet, and the costs of insurance as a percentage of healthcare costs likewise continuing to drop. From a Public Citizen study in 2017 (The Medical Malpractice Scapegoat), look at these three charts: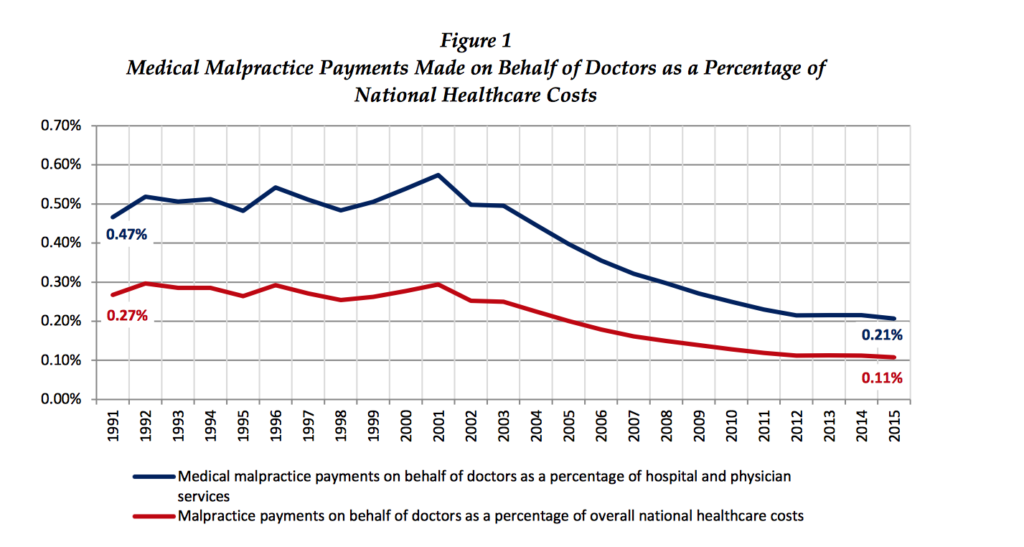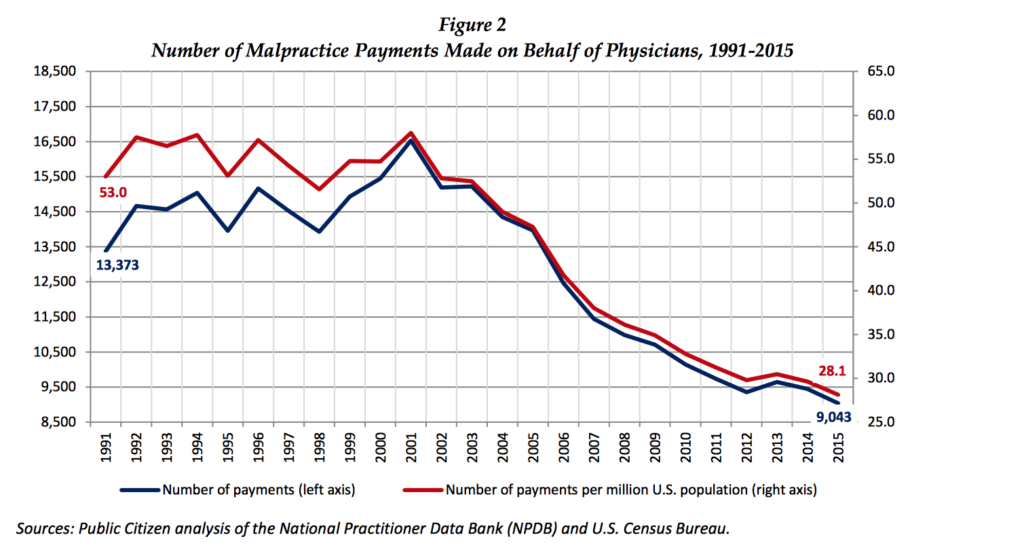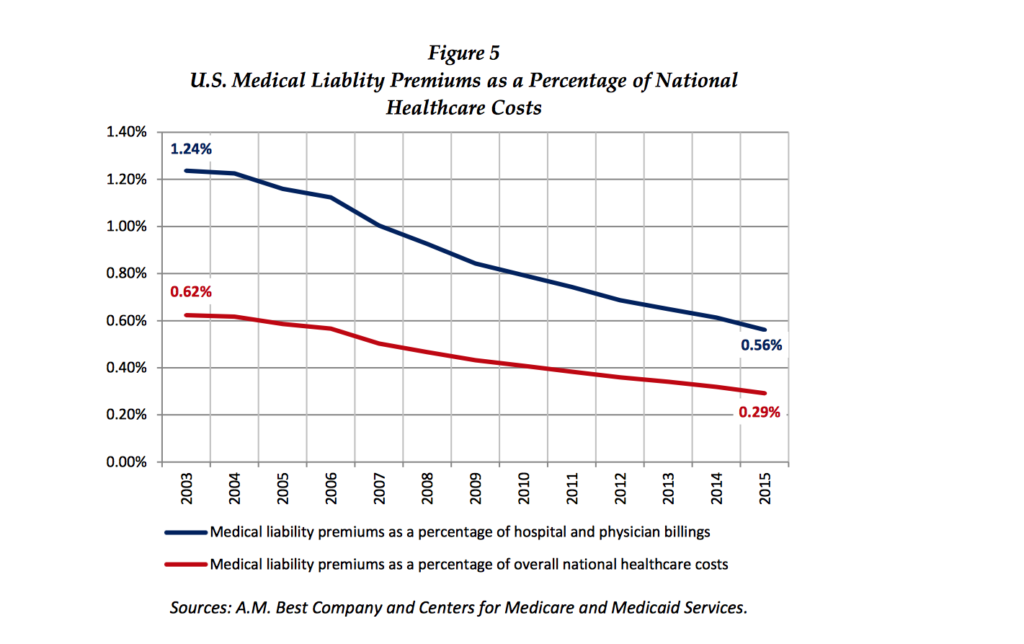 Under what justification does a state close the courthouse doors on its citizens before they even knew they were injured?
Under what logic do we grant further immunity to those that commit preventable harms?
For what public policy reason do we continue to withhold justice?
This bill enjoys widespread support among voters, as demonstrated by the overwhelming vote in the Senate.
It is long past time that New York get a date of discovery law. There are no reasons not to do it.
Gov. Cuomo, please sign that bill.
See also (1/19/18): Lavern's Law will also save New Yorkers money