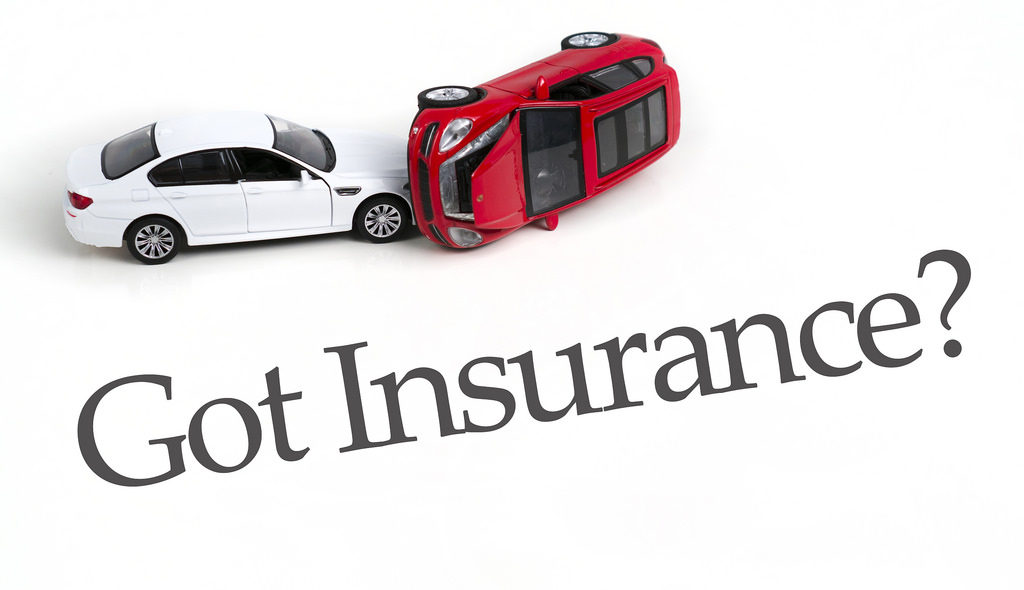 The last two days I covered action in the New York Legislature to change the medical malpractice statute of limitations and make a modest change in where lawsuits can be brought (both of which still need the signature of the Governor).
Today, I cover a third piece of legislation, which while exceptionally important is virtually unknown to most. These posts come in a flurry because that's how our Legislature works, passing bills  in a frenzy in the closing days of the annual January-June session.
This particular legislation refers to Supplementary Uninsured/Underinsured Motorist (SUM) insurance.
Stop!!! Don't leave!!!  Trust me, while the issue sounds boring, it could be the difference between bankruptcy or not to anyone seriously injured.
In New York, we have particularly crappy minimum levels of insurance, known as 25/50 on non-commercial vehicles. That means that, if you are injured by someone with such minimal insurance, no matter how badly, the most you can obtain from that insurance policy is $25,000. (The 50 refers to the aggregate of all claims from the collision.)
And if badly injured, you can't work and pay your bills. Which is why bankruptcy is not uncommon amongst those victimized. Unless you protect yourself.
Unbeknownst to most folks, there may be a second policy at play — your own — if you own a car. This is the SUM insurance if the car that plowed into you and broke your back has that minimal insurance.
Now here's the catch, and the reason I write: The default on the SUM policies is a mere 25K. So even if you are a high earner, bringing home the family bacon, and have a $500K bodily injury policy of  your own, it won't matter if you don't read the fine print. Because that $500K is only to protect the person that you injure. It isn't for yourself.
Yeah, it's in the fine print. Most don't know about it. Even one legislator I spoke to a couple of years ago was so unaware of it that, when her child was injured, was stuck with that minimal policy. She had no idea.
And, before I get to the legislative fix, one more point. That SUM policy only comes into play if your own policy is larger than the car that hit you. So, in other words, if the car that ran the light and clobbered you had a 25K policy, and you have a 25K SUM policy, you don't get an extra 25K, because you would only be entitled to the difference between the two.
OK, now on to the fix. The New York Senate passed a bill (S5644A) in the waning hours of the legislative session to change the default from 25K SUM insurance for yourself to be the same as the amount of bodily injury coverage you have selected to protect others.
So if you have a 500K bodily injury policy, your default would be 500K SUM. You can, of course, decline it if you want. But most people who feel the need to buy insurance at higher levels aren't the types of people who generally would decline.
This bill passed, as had the medical malpractice bill and the venue bill, with wide bipartisan support. And by wide I mean 62 out of 63 votes.
Unfortunately, the legislature adjourned for the session as the Senate passage came too late for the Assembly to vote. It will only come to the Assembly floor if they are called back into session, a possibility given that there is a large, unresolved issue of mayoral control of NYC schools.
Otherwise, it is wait till next year.
In the meantime, if you are renewing your auto policy, look for that part about SUM coverage and make sure you get as much as you can. It is, relatively speaking, dirt cheap, which is why your broker may not even bother to mention it to you. But it can make all the difference in your life if some underinsured car clobbers you.
And one day I'll come back to discuss our ridiculously low 25/50 auto insurance policies.
Update (6/29/17) – Gov. Cuomo called the Legislature back to Albany for a special session, to deal with the issue of mayoral schools. And any other lingering issues.
So late last night, by a vote of 104-6, the Assembly joined the Senate in passing the SUM bill. It goes now to the Governor for signature.
This is a very big deal, as all too often we see cases of people with decent insurance getting hit by cars with little insurance, and the victims then find out to their own dismay that they could have easily and cheaply covered themselves for this event, but didn't. Now that coverage will be the default.