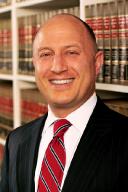 Everyone gets excited for the first snow storm of the year. After a few of them, however….
Mike Jaffe — a past president of the New York State Trial Lawyers Association — appears to have had enough. Today he guest blogs on the call he received this morning from his kids' school:
——————-
5:30 a.m. – house phone, cell phone, other cell phone – please be advised today, Thursday, February 13th, all Syosset schools will be closed. Please be further advised we've decided not to reopen until winter is over – what's the point? When your phone next rings at 5:30 a.m. you can assume schools have reopened and you can wake your children.
For now, one of you should stay home with the kids while the other shovels while snow continues to come down so you can get your car out onto the unplowed road in front of your house and hope for the best getting to work in whatever tortured way you're going – this includes a two mile per hour drive in bumper to bumper traffic or a slog through the LIRR parking lot to a nasty salt stained train car packed with miserable people who would rather be anywhere but here as long as anywhere but here is outside the polar vortex you recently learned about.
For today's cruel joke it will snow while you travel and then turn to rain that travels sideways so your umbrella will be pointless (if you have goggles you might consider wearing them – they go well with a suit and tie and overcoat), that rain will then freeze on the ground so there will be a nice layer of impossible-to-clear ice on which half a foot of snow will fall later this evening for your commute home in either bumper to bumper traffic or among the beaten down, miserable, sloggers on the railroad who will by then all have the look of prisoners released from prison only to learn it was a mistake and they must come back.
We do note that it is supposed to warm up early next week – while you might think that would allow us to open schools, unfortunately our buses all have flats due to the Grand Canyon-like potholes which have opened up on every surface where tires would normally drive so we are unable to pick your children up and bring them home.
We would ask you to drop off and pick up but our drivers have noticed many of your cars on cinder blocks in your driveways – apparently having encountered the same canyons our drivers have encountered. On third thought, screw all of this, tell your children to walk to school like we did when we were kids. Who do they think they are? Little coddled brats. School's open.