This op-ed by New York Assemblyman Matt Titone was published yesterday in the Staten Island Advance. He's granted me permission to republish it. By way of full disclosure, I've lobbied the Legislature in favor of the pro-consumer bill that he discusses here:
————————————————-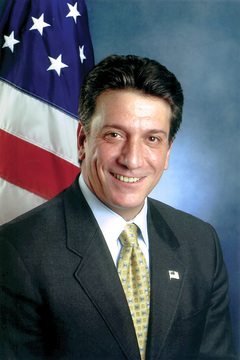 When Victor and Wilma Rao were hit by an alleged drunken driver in February, their world was torn apart.
Wilma suffered broken bones and bruises, and she was the lucky one. Victor was in a coma for a month, lost the use of an eye and an arm, and is still recovering from his injuries in a nursing home many months later.
The Raos expected that their car insurance would pay for the high pile of medical bills they have incurred while recovering from this terrible accident.
But there was a problem. The Raos had car insurance, but the driver who caused the crash did not.
While the Raos had responsibly purchased $100,000 in liability coverage, they did not know that they also needed to purchase additional Supplemental Underinsured Motorist (SUM) coverage to be protected if the driver who causes an accident does not have enough insurance himself.
Never heard of SUM insurance?
You are not alone – and that is the problem.
Many New Yorkers who buy car insurance have no idea that unless they opt to increase their SUM coverage, they will only be covered with the legal minimum of $25,000 – far less than the costs of a long recovery like the one that Victor Rao is only now completing.
Too many families find out about the critical need for proper SUM coverage only after it is too late. But new legislation in Albany (A.10784) could change that.
The SUM bill would require insurance companies to automatically offer SUM coverage at the same level as the liability coverage that drivers purchase, unless the driver himself chooses to reject additional SUM coverage after being informed of its benefits and low costs.
The SUM bill has been passed by the Assembly and the Senate and is now on the way to Gov. Andrew Cuomo's desk.
Many states have similar laws, and it is well past time that New York drivers have the same rights to make informed choices when buying auto insurance.
As Wilma Rao told the Advance recently, had she and her husband known about the option of buying additional SUM coverage when they purchased their auto insurance, they would have "signed on the dotted line in a heartbeat."
Thanks to the help and enormous generosity of their neighbors and the entire Staten Island community, the Raos will make it through their ordeal.
But drivers who purchase insurance should not have to rely on charity – they should be able to make informed decisions and purchase the insurance they need to be protected, even if the other driver in an accident is not.
As a member of the state Legislature, I urge Gov. Cuomo to sign this important consumer protection legislation into law, and I would urge all New Yorkers to call on him to do so.
[The writer represents the 61st Assembly Distrtict in the New York State Assembly.]