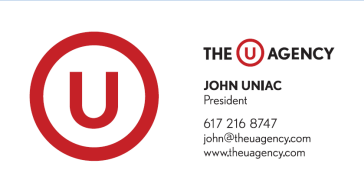 This post was substantially edited on May 25, 2012.
A lawyer "blog" stole a post of mine wholesale, regarding medical malpractice tort reform in Texas being a bust. I ran the story on May 23rd. This is a copy of my post that they used: LawGroup 5.23.12
The marketing company responsible has now come forward and owned up to the deed.
This is the explanation of John Uniac of The U Agency, which has a Massachusettes telephone number:
I wanted to reach out to you regarding a post that seems to have come from your blog. I apologize as the team is instructed to reach out to the original content producer to see if they would like it posted and then linked back to them as well as full credit given.
Two lessons learned: One is for lawyers that when they outsource their marketing their reputations go along with it. The other is for the marketeers that are busy writing/stealing "content" to post on law firm websites. Here's a thought, let the lawyers write their own pieces. There is simply no way that some marketing agency is going to create quality legal content.
The U Agency, ironically, doesn't seem to have its own website. While the graphic you now see in the upper right hand corner says www.theuagency.com, there is no actual website at that address. Go figure. But he does have a Linked-In profile that says, in part, about the company:
We help you get social but we make sure you get it right!
Well, he didn't get it right. I don't know if the "team" he refers to is an actual group of people in a real office, or if this is some team in Bangalore for whom this is just another "create content" project.
Finally, while you can still see the lawyer's name in pdfs, it is gone from this post for the purpose of Google searching. I even took it out of the URL (hope no one linked to it, otherwise it will be a dead page).
I took the name out to uphold my part of the bargain that I wrote about: If the law firm coughed up the name of their black hat marketers, for me to publish here, I would edit this post to remove their name. Done.
The idea for letting the lawyer off the hook if they cough up the name of the marketeer engaging in slimy conduct, by the way, comes from Popehat. See: Too Seldom Is The Question Asked: Who Are Be Defensing Our Criminals? and also:   It's Time To Ask: Have We Adequately Investigated The Link Between Attorney Comment Spam And Masturbation-Aid Devices?
2nd Update, 5/27/12: See the comments regarding concerns the marketer has also fouled up by using the kosher mark (a hechsher) of the Orthodox Union.  That O(U) is the most widely recognized mark of kosher foods in the country.