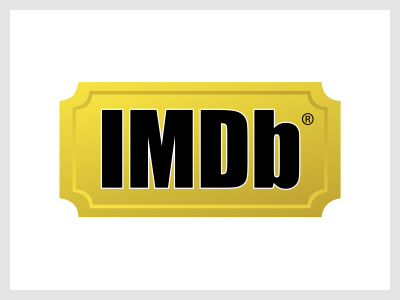 A Texas actress, who wishes to remain anonymous, has sued Amazon.com for revealing her age on the company's Internet Movie Database. The claim? That Amazon poached her date of birth based on credit card information and published it on IMDb, and that revelations about her age have hindered her ability to get work as she approaches 40. (Suit here)
Leaving aside the merits of the case — which raises interesting questions at least from a privacy standpoint if that is where the date of birth came from — can the actress bring her suit in federal court and remain anonymous while doing so?
The question of a plaintiff wanting to remain anonymous usually comes up in the context of sexual assault cases. Bringing suit on behalf of a "Jane Doe" is something I've done in the past, as have many, many others. Because it is one thing to be sexually assaulted. But exposing those details in such a manner that casual court voyeurs also get to see it leaves many people so uncomfortable that they feel they would be victimized a second time just by bringing suit if their real names were used. Thus, the name is kept out of the courthouse files.
Unless you get the wrong judge. Back in late 2006 I wrote about a sexual assault case that landed on the front page of the New York Law Journal, because a judge in the Southern District of New York rejected the use of the Jane Doe pseudonym. I thought the decision was wrongly decided, but no one has given me a black robe so I don't get to vote.
Which brings us back to the actress that sued Amazon. The smart money from my corner says that, if Amazon makes the motion, the court will not allow the case to proceed in this fashion, in which case she will be forced to disclose her identity or drop the matter. (This matter was first reported on Twitter by @Eric Goldman)
Now this particular case was brought in Seattle, which is part of the area covered by the Court of Appeals for the Ninth Circuit. And this is the Ninth Circuit rule on the subject:
In this circuit, we allow parties to use pseudonyms in the "unusual case" when nondisclosure of the party's identity "is necessary … to protect a person from harassment, injury, ridicule or personal embarrassment."

"a party may preserve his or her anonymity in judicial proceedings in special circumstances when the party's need for anonymity outweighs  prejudice to the opposing party and  the public's interest in knowing the party's identity." Does I Thru XXIII v. Advanced Textile Corp., 214 F.3d 1058, 1068 (9th Cir.2000).
There seems to be little chance, in my opinion, that this actress stays anonymous if she wants to keep litigating.
Of course, the guessing game has started anyway as to who it is:
Which Actress Is Suing IMDb for Revealing Her Age? (Gawker)
ACTRESS SUES IMDB FOR REVEALING HER AGE (FilmDrunk)
Actress Sues Amazon For Publishing Her Age (The Guardian)