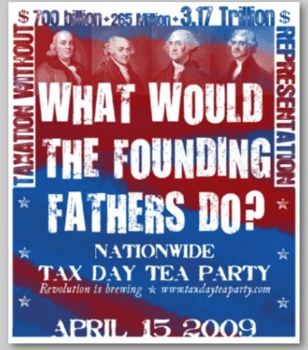 Yesterday, two Tea Party  favorites won Senate seats: Mark Rubio of Florida and Rand Paul of Kentucky.
But with the Tea Party making these and other gains in yesterday's midterm election, people are wondering exactly what the movement stands for on various issues. This isn't as easy as it seems given the fragmented nature of the "party" which is really more of a collection of ideas about more limited government.
This is the question I have: How to they feel about tort "reform?"
Exactly six months ago today, I wrote this post on the subject:  Does the Tea Party Believe in Conservatism or Tort "Reform"? (8 Questions)
I still don't have an answer. And it seems that the time to answer  has drawn quite near.
————————-
Related:  Rand Paul: "Sometimes Accidents Happen" (And the Lesson for Jury Selection) (5/21/10)