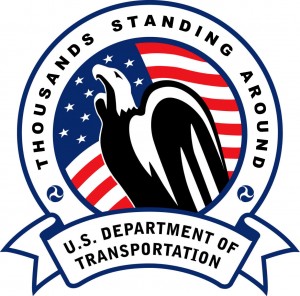 I go off-topic today because of an extraordinary security failure at LaGuardia, that just so happens to involve a local personal injury attorney, Jason Paris. The version on NBC is titled Security Lapse at LaGuardia is Cause for Alarm, and it involves another passenger boarding the same flight, but with a duplicate boarding pass in Paris's name.
And when the problem is discovered, do they pull the impostor off the flight?   Get search warrants? Interrogate, water board or tase him?
Here is Paris's first person account, as today's guest blog:
——————————————
This was pretty scary in light of the recent events regarding the ability of the Times Square bomber to make it onto a plane:
On Thursday, May 13th, I was on the 6am flight on Jetblue from LaGuardia to Fort Lauderdale. I was seated in 11F. Someone else got on and sat in 11E (the middle seat). He was traveling with only a laptop. A few minutes later the person who was supposed to be in 11E came on (a pilot from another airline who was flying to Florida to meet up with his crew). The flight attendant told the guy who was sitting in 11E that he was in the wrong seat. He said he knew, that he was supposed to be in 11F but since I was in it already he was being nice and didn't ask me to move.
He then produced a boarding pass for 11F. It had my name on it. My name, not his. I had checked in online and printed my boarding pass at home, a full day before my flight. And yet here was someone with a boarding pass with my name on it.
This person had somehow managed to get through three security checkpoints and onto a plane without an ID and boarding pass that matched. He did not have an ID with my name on it. He had a French passport that was issued in Paris (which is my last name).
So the gate agent comes onto the plane. My law partner (who was in 11D) and I, as well as the off-duty pilot and the people in the surrounding rows assumed that she was going to conduct an investigation to get to the bottom of this, and make sure that we were all safe.  Not exactly…..
She does not ask to see any IDs. All she does is ask this man his last name so she can find his correct seat (which was 21D). She moved him to 21D and left the plane.  No one asked him any questions or asked to see his ID, no one asked to see my ID. And when I started asking what's going on and asking how it's possible that this happened, and when my law partner started saying it was a security breach – the gate agent and flight attendant gave us dirty looks and made us feel as if we said anything that they would kick us off the plane.
We were on our way to a pretty important business meeting with a new client, so I did the stupid thing.  I stayed on the plane.  I whipped out my blackberry and wrote a text message to one of our associates, letting her know all of this in case something horrible happened.  And even though the flight was at 6 a.m. and I was exhausted, I did not sleep at all on the plane.  I had an eye towards row 21 the entire flight, freaking out about what might happen.
Clearly this breakdown needs to be addressed and something needs to be done – this could have been a story with a horrible, tragic ending.
——————————————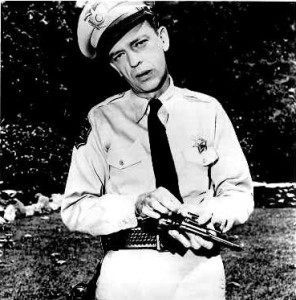 OK, ET again:
So the Transportation Security Administration will make us take off our shoes and belts, take your toothpaste, and go bonkers for smoking in the bathroom. In the near future, they will x-ray us up the wazoo.
But they will let a man pass multiple checkpoints without matching an ID to a boarding pass, and when the error is discovered, will simply put the imposter in a new seat without bothering with all of that icky security stuff.
Nice to see we are in safe hands.