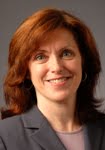 Anne Reed, Wisconsin lawyer and creator of the wonderful Deliberations blog about juries, is calling it quits with respect to the law firm (Reinhart Boerner Van Deuren SC) she's been at for 28 years. She moves on now to be the Executive Director of the Wisconsin Humane Society (where her mug shot already graces its front page).
Anne had a great perspective on juries and the selection process, on studies about how people (and groups) think and many a tip on how to approach the actual trial of a case. It's clear that the legal blogosphere loses a terrific voice as she closes down Deliberations.
I'm likely not the first, and certainly won't be the last, to wish her all the best in her new endeavor. I'm also probably not the only one to wonder if she will blog about the experience of morphing from a career in law to a new area.
And if any lawyers wondering about how to go about blogging are reading this, this is what happens if you blog well. From her firm bio, which is likely about to disappear:
Anne writes about juries and jury selection in her Web blog, Deliberations, which is listed in the ABA Journal's selection in 2007 of the top legal blogs. Because of her work in this area, Anne has been quoted in the ABA Journal, the National Law Journal, the Los Angeles Times, Lawyers USA and the Wisconsin Law Journal, among others.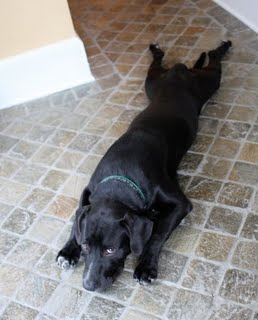 On a final note, our dog Tucker was rescued by a humane group similar to the one Anne is going to work for.
He is, to say the least, grateful that people such as Anne exist in this world, or he would still be wandering the streets and garbage dumps of the place of his birth. Instead he gets to chase squirrels and endlessly sniff the personal parts of every resident and visitor to cross our threshold.
And that makes him happy.
Anne, Tucker wishes you all the best.
Links to this post:
Around the web, November 30

Dangers work both ways? Third-party litigation finance proposed for the defense side [Longstreth, American Lawyer] Related: "Investing in Lawsuits: 'Litigation Financing' and the Consumer Protection Imperative" [Leichty/Thomason, WLF,

…

posted by Walter Olson @ November 30, 2009 6:44 AM




November 24 roundup

"California's Largest Cities and Counties Spent More Than $500 Million in Litigation Costs in Two Years" [CACALA]; Violence Policy Center blames handgun carry permits for offenses that include … strangulation?

…

posted by Walter Olson @ November 24, 2009 8:45 AM