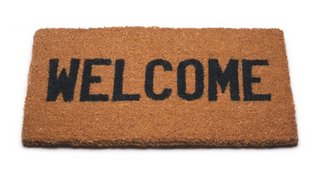 After my interview with the Financial Times the other day regarding Ken Feinberg — Special Master of the September 11 Victim Compensation Fund and now the Obama administration's delegated compensation czar for bailed out companies — I was called by USA Today and Fox Business News.
I did the Fox segment yesterday live on Neil Cavuto's show at 6 PM. The role of talking head on a live cable news show was something new for me. While I'd been interviewed many times before for news shows (where I sometimes hit the cutting room floor), I'd never done the live thing. The subject was my experience with Feinberg in conjunction with the Victim Compensation Fund, in an attempt to glean some tidbits as to how he might work in his new role. Unfortunately, they didn't put the video up on the web. Here is Cavuto's lede as he spoke to his business viewers in The Pay Czar Knows No Limits:
Kenneth R. Feinberg.

Don't know the name?

Don't worry.

Pretty soon, he'll know yours.

Here's the deal.
And tomorrow morning USA Today has this piece where I am also quoted:New executive compensation chief has fortitude for job:
If Feinberg's new duty comes with a measure of stress, no one may have a better disposition to handle it, says Eric Turkewitz, a lawyer who represented two 9/11 plaintiffs. He says he found it remarkable that Feinberg never delegated. Working pro bono for 33 months, Feinberg listened, by himself, to 1,000 cases, "hour after hour, day after day, month after month," with a box of tissue by his side and boxes of replacement tissue in the closet, Turkewitz says.
I can't say the reporter nailed it exactly, though, as that would do a disservice to his hard-working staff. While he made all the decisions, and he was the man sitting solo in the room with the families and the tissues, there was a large staff that he delegated an exhaustive amount of legal and administrative stuff to.