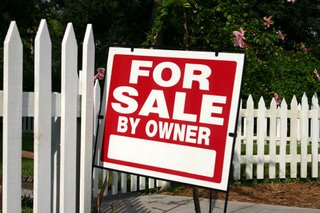 OK, I've had it. As I mentioned briefly last month, writing this blog over the last two and a half years has simply been too much work. And if its work, it isn't fun. I've hit the wall. I can Twitter much easier, since I'm limited to only 140 characters anyway.
So rather than let the blog die a slow death, after putting so much effort into it, I'm going to sell it while I still have a readership. Any new blogger that comes in can easily replace me, and with a bit of savvy, do it in a more efficient manner and with only a modicum of decent writing. (Potential buyers can see some of my more popular posts here.)
I'm auctioning it on eBay, and starting the bidding at $1,000,000. Yes, I know some folks will think that is high, but let me explain a bit. If the new owner decides to monetize this blog by using it in an advertorial manner, then s/he only has to get a couple of decent cases to make the investment pay off. If done right, it could pay for itself in as little as a year or so. I therefore believe the actual sale price could be significantly higher.
How to monetize this blog to make it pay? That's easy, as I've been reading search engine optimization sites recently and those SEO sites are loaded with good tips. I've also canvassed a few other personal injury blogs and picked up some pointers there. Here are some suggestions on how to improve this site to make the investment more than worthwhile:
Use a lot of keywords in the subject heading

. Google loves keywords. Sticking keywords someplace at the start of every new post, like this, is great for Google. I generally suck at this part, as you can see if you look back in my archives. It's easy to make this blog better with that tip alone.

Load the actual post with lots of keywords.

Similar to the first one, and a technique I should have used in the past. I look back on some old posts and am stunned to see posts that have few, if any, of the keywords necessary to make the blog jump to the top of Google rankings. When people looking for a personal injury attorney see the same phrase repeated over and over and over they will know they have struck gold.

Cover all the local accidents as soon as you can

. Want to know a secret about people in accidents? They often Google themselves to see if the accident was in the local papers. If you cover the accident on this blog, victims will likely find you and hopefully hire you. If you simply cut and past stories from local papers you are almost guaranteed to have an instant client base. And if you do it with style, you can look classy, too. Especially if you use the name of the victim (and this is another fine example) in the subject heading. Just make sure to put a reminder at the end of every post, "If you or a loved one have been injured, call us at this number…"

Outsource the actual writing.

This is an easy way to create good content with little effort. Students, interns, paralegals and others can easily scoop up stories from the web to post under your name, or hire this guy. The cost is minimal, and in fact, can be lowered still more if it is simply outsourced to India. The blunt reality is this: No one will know. You can still practice law, see your family, watch TV and have time left over for eating and sleeping. Unlike me.

It's a great place to talk about yourself

. By continually recounting various cases, clients and appearances from your past, you'll be able to strut your victories for other lawyers and potential clients to see. And since it is your forum, no one can stop you.

Link frequently to your website

. This is another technique I've been lax about, but a new owner can really optimize here. Remember that Google

loves

inbound links. So when you use keywords in a post, which should be often, you also use them as anchor text for a link back to your web site, like this. Google sees these repeated links and the website skyrockets to the top of search listings. It's easy. Just four links per post, and just five posts per week gives you 1,000 inbound links per year!

Get added to link farms

. Since my blog has had high visibility, I get

a lot

of email about linking opportunities. I've never taken full advantage of that as you can see by my limited blogroll, which is obviously a mistake. But since Google loves those inbound links you can improve your SEO exponentially in mere weeks.

Attorney search company opportunities

. Once again, due to having a high profile blog, I get a ton of opportunities that come in via email and phone, with various attorney search companies offering me

exclusive

rights on their service to personal injury leads in my geographic area. They are calling me ahead of others because of this blog. And only the best ones contact me. I know this because they tell me so.

Run Google Ads on the blog

. It's no secret that many people look for lawyers on the web. Why waste valuable real estate with content when the whole idea of blogging is to make money? Lots of Google ads equals lots of money.

Edit out the names and links I've provided to others in my area

. It was probably a mistake for me to mention or link to others in my geographical area, as I could lose a potential client to them. The beauty of a blog is that you can go back and edit old posts. With a few minutes work, those names and links can be vaporized.
That's it, I'm exhausted. My wife will finally get a husband back and my kids will see their dad once this blog is disposed of. And I'll actually get a chance, perhaps, to play with the dog and go running again. I've simply run out of words for this forum. It's time to hang up my keyboard, except for the bits I can put up on my Twitter account.
So this is really a spectacular opportunity for someone who wants more cases and can use an established web presence for their benefit. Of course, if you have all the business you can handle then don't bother. Not everyone wants more cases.