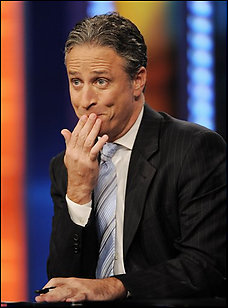 Around the country, Jon Stewart is winning plaudits for his devastating debate with Jim Cramer on The Daily Show, after a week of ripping CNBC up, down and sideways for their utter failure to see the Great Recession coming on, while claiming to be the experts of the financial world. Stewart is winning those plaudits (and perhaps an Emmy?) not just for the interview, but for a week-long skewering of financial talking heads who pretend to know the future of the markets.
But what I saw was not just good journalism — with the fake journalist giving a crushing lesson to the media on how it is supposed to be done — but a devastating cross-examination.
Stewart used the time-honored "prior inconsistent statement" to repeatedly compare Cramer's statements today with ones he's made in years gone by. In the courtroom, we usually do the confrontation with deposition transcripts, first nailing down the testimony today and then whipping out the old transcript to read. In the case of medical-blogger Flea, it was done with a prior inconsistent statement from his blog.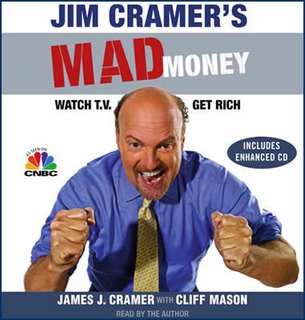 Stewart did it with video, and it was nothing less than brilliant. The sharp, twisting knife of a comedian will no doubt have a profound effect on the way business news gets reported on television in the future. While he was dead serious last night, it was certainly his prior comedic torching of Cramer and CNBC that set the stage.
When Stewart gets his Emmy for it, it will be well-earned.
See also:
"Stewart was as well prepared for the interview as any prosecutor, with video clips assembled to refute every excuse that Cramer might offer, turning an interview that initially looked like it might be a non-event into a relentless cross-examination that left Cramer deflated and obviously just hoping that it would all be over."