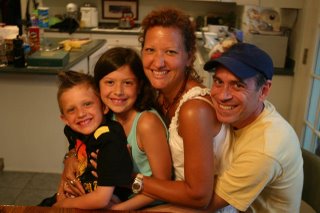 A big Happy Mother's Day to Mrs. NYPILB. Yes, I know what you're thinking; this isn't the day that Hallmark and the florists have decided should be a generic, randomly selected, Mother's Day.
No, this day is more important. It's the day she did a lot of hard work to bring our first into the world. (Happy Birthday, Sweet Pea!)
Why people insist on using the Hallmark day is beyond me, when actual birth days are vastly more significant.
For Mother's Day Mrs. NYPILB got a few chocolate-dipped strawberries I made this morning, while the kid got the party over the weekend. Perhaps the Mrs. could have done better than a few strawberries, but she married me.
Links to this post:
mothers' day on law blogs

send links to your mothers' day posts to

[email protected]

and we'll note them here: eric turkewitz at the new york personal injury law blog was the first to say, "happy mothers' day!" diane levin at mediationchannel.com reminds us

…

posted by Editor @ May 10, 2009 5:08 PM