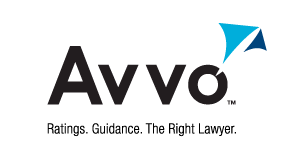 Avvo, the lawyer rating service, says it has "no concern" over a convicted New York sex offender, whose license was suspended last week. Steven J. Lever, a former Kirkland & Ellis associate, was the subject of a sharply divided opinion from New York's Appellate Division, First Department, with a three judge majority suspending him for three years over the dissent of two others that sought to have him disbarred. The lawyer plead guilty in September 2005 to sex offense charges related to soliciting sex over the internet from what he believed to be a 13-year old girl. (See: Sex Offender Keeps Law License)
The Avvo opinion on Lever gives their definition of "no concern" as follows "We have not found any instances of professional misconduct for this lawyer." (Pdf version here: Avvo-Lever.pdf)
Avvo also says it has found "no misconduct" regarding the lawyer, with the definition of "no misconduct" being exactly the same as "no concern:"
"We have not found any instances of professional misconduct for this lawyer."
Avvo has been oft criticized for its ratings because the subjective nature of lawyering isn't truly amendable to any rating system. Avvo had contended that, while the subjective part was difficult, the objective part of rating attorneys by looking for misconduct actions was something it could do.
While I wouldn't expect last week's disciplinary decision to be reported in just one week, the actual criminal action against him was resolved three years ago. And Avvo missed it. (There are also zero comments by others on the Avvo site related to this lawyer.) If it is Avvo's policy not to research crimes committed by attorneys (and I'm guessing that based on the fact that they didn't report this sex crime conviction), then even its limited value of analyzing objective data is a failure.
Avvo thus apparently fails not only with the subjective rating system, which defies quantitative analysis, but also with the limited objective analysis of data that it aspires to. Because if you don't find the data, the analysis isn't worth squat. Garbage in, garbage out.
See also on Avvo:
And previously regarding Lever:
Links to this post:
Why AVVO Will Hurt Lawyers

Everyone who reads this blog knows I'm no fan of AVVO for many reasons. But just this week Eric Turkewitz, in a very well considered blog post, again notes the AVVO rating system is just flat out a danger to the public it purports to

…

posted by Susan Cartier Liebel, Esq. @ January 07, 2009 5:14 PM