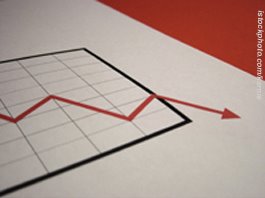 There is an article out today at LawyersUSA (Insurance industry woes rattle personal injury lawyers) in which I am quoted a bit. I had written previously about how the problems on Wall Street might affect the personal injury bar. (See, Wall Street Meltdown and Personal Injury Law.)
But in addition to the problems of insurance companies going belly-up, causing delays or worse in cases getting resolved (and forcing lawyers to carry the expenses even longer than they otherwise would), another problem also exists. The tightening credit market will likely effect the ability of personal injury lawyers to fund cases. If lawyers can't get a line of credit from the bank — not because the attorney isn't creditworthy but due to panic and fear in general — it means that they have to get funding from lawyer funding companies that charge outrageous interest rates.
But where to those lawyer funding companies get the money from, even if you agree to pay the high interest rates?
Hard times are ahead for the personal injury bar if the lawyers don't have their financing already lined up for their cases. And even if they do, people will now have to worry if that financing contracts or disappears altogether.