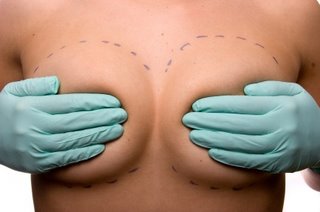 Yeah, you read that subject heading correctly. And no, I didn't make this story up. It comes from my correspondent in Argentina who came across this nugget in a local paper about plastic surgery implants as door prizes:
Three provincial governments are cracking down on local discoteques for giving out plastic surgeries — more specifically "implantes de siliconas" — as door prizes to teenagers who frequent their establishments. (Original source, in Spanish, La Razon)
(There is also more from my correspondent, aka my niece Julie, about health care plans giving one free plastic surgery per year.)
Think that can happen in the United States? Me neither. And why? Well, a multitude of reasons, including the potential liability aspects. And so, to my tort "reform" readers, let me say that fear of being sued is often a good thing. Because being held accountable tends to wake up the senses.