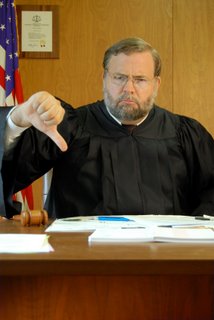 It's just like a law school exam. And the sugar refinery explosion in Georgia and the "vulture" like solicitation by an out-of-Georgia attorney brings it up.
Here it is:
Jeffrey D. Slakter practices in Dallas [fn1];
He solicited clients in Georgia for the explosion via a newspaper advertisement, according to this story on law.com.
According to his website, Slakter also has a license to practice in New York.
Leaving aside the issues of Texas and Georgia ethics rules regarding attorney advertising and solicitation, and the fact that he apparently has no Georgia license, we turn to the separate issue of whether Slatker is obliged to follow New York's ethics rules regarding his out of state conduct.
According to New York's rules, one can't solicit for 30 days after an accident. [fn2] This rule was established after the Staten Island Ferry disaster here in New York in 2003 that killed 11 and injured 71. Some attorneys, sad to say, raced down to the Staten Island Advance to beat the 3 pm deadline for ad submissions the next day. At that time, rescue and recovery was still ongoing.
So the question is, does New York's rule pertain to any new York attorney regardless of where s/he happens to be practicing?
—————————————————
fn1. Link provided via TinyUrl re-direct, to avoid giving him the benefit of any search engine optimization for his web site;
fn2. While some parts of New York's new rules were held unconstitutional, this part was not.