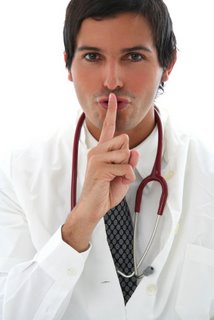 Last year Mercy Medical Center out on Long Island did a double mastectomy on a woman in her 30s. The problem was that she didn't actually have breast cancer, as her test results were mixed up with another patient. She died from complications the day after the surgery.
According to today's New York Times, and the New York Post from yesterday, the hospital is under investigation by the Health Department. The hospital was being investigated for the failure in the pathology lab with respect to the tissue mix-up that led to the woman's death, but apparently led to a doctor's complaint that "a physician's assistant had improperly inserted catheters, chest tubes and pacemakers into patients. Three such patients died, the doctor said: a 65-year-old man and a 64-year-old woman last summer, and a 19-year-old woman in October."
It is worth noting, I think, that the investigation apparently comes at the behest of a physician. So that while some folks in the hospital may be trying to cut corners with the use of physician's assistants when not appropriate, others are apparently not willing to remain silent on the subject. This reminds me to some degree of the nurse who wrote two days ago about her refusal to remain silent on which doctor's were reviewing fetal heart monitor strips while covering for another (see: How Medical Malpractice Gets Covered Up).
It's good to see when medical personnel push back against the very disturbing White Coat of Silence that was documented last year in a study. Having the doctors go the way of the police and their blue code of silence would be just awful for patients.
———————————————–
Note: Last year I covered a case of a woman with a double mastectomy after a lab screw-up, but there is no reference to Mercy Hospital or death in the story, and I am unclear if this is the same case. See: Long Island Woman Has Unneeded Double Mastectomy.