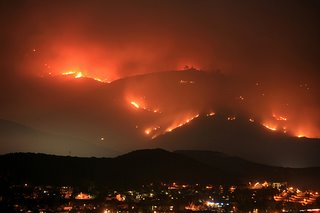 Yesterday California attorney Jonathan Stein offered free legal services to southern California fire victims. Today Stein says there are more:
Among the groups offering support are members of AAJ, CAOC, Consumer Attorneys of San Diego, Consumer Attorneys Association of Los Angeles, and United Policyholders, a non-profit group that helps insurance consumers.
His site has the details.
Links to this post:
check out…

…eric turkewitz's new york personal injury law blog coverage of the growing number of attorneys and legal groups out in california that are offering to extend free legal services to fire victims. read about it here.

…

posted by Kia Franklin @ October 26, 2007 4:14 PM