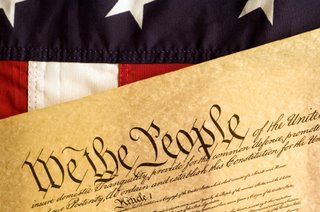 Public Citizen wants to be sued. Really. They asked for it.
Some lawyer at an outfit calling itself Dozier Internet Law sent a cease and desist letter on behalf of one of its clients, along with this threat:
Please be aware that this letter is copyrighted by our law firm, and you are not authorized to republish this in any matter. Use of this letter in a posting, in full or in part, will subject you to further legal causes of action.
Right. So Public Citizen, after publishing the entire letter on its website, tossed down the gauntlet on behalf of their client with this repsonse:
By this letter, we are inviting you to test the validity of your theory that the writer of a cease and desist letter can avoid public scrutiny by threatening to file a copyright law suit if his letter is disclosed publicly on the internet.
The writer of the original letter, Donald Morris, seems to have clearly done his client a grave disservice with this stupidity. (I mentioned this the other day in my personal injury law round-up, but thought this chuckleheaded conduct needed its own post.) Perhaps his threats have succeeded before, but the result is that the letter, and the claims against his client, are now being re-broadcast across the internet.
And what was the dispute about? Seems his client is a company called DirectBuy, and it has been the subject of negative reviews from contributors to a couple websites. Whether the claims are true or not I have no way of knowing, but now there are certainly more people discussing whether their client, DirectBuy, is a a scam or a rip-off and wondering if they should stay away from them.
Public Citizen, by the way, isn't the only one who wants to be sued. The full text of the letter can be found at tdaxp.com, and I hate Linux published this Don't Forget To Sue Me Too demand:
Well hot damn… I think I just violated their copyright as well… and of course for such threats to be meaningful… they have to be willing to make good on them.

With that said… I hereby demand that you Mr. Morris immediately file a copyright infringement suit against Mr. Leonard in this matter and name me as a co-defendant for my blatant disregard for your copyrights in my reproduction of parts of your letter that is marked as "for negotiation and settlement purposes only," not to mention hosting a full copy of it here, as well as all other persons and groups who reproduced, hosted, discussed, read or thought about any part of this letter.

This blog post puts you on notice that should you refuse to comply with our demands by October 15, 2007, I will have no choice but to recommend that the blogosphere pursue all legal causes of action, including the further reproductions of your letter, to protect its interests and that of all free people in this country who may wish to express an opinion you or your client may not agree with.
Considering that Dozier Internet Law brags that they are "The Lawyers for Internet Business," they sure did a great job of tripping over their own feet.
And then there is this boast from their site:
John Dozier was interviewed for the news report below in Silicon Valley in August, 2007 and Youtube recognized it with a "most linked to" honor
OK, so now they have another link. Though it might not be what they wanted. And I suspect they'll get a few more.
[Addendum: More on Dozier v. Public Citizen, and Potential Legal Malpractice]
——————————————————————————-
(Eric Turkewitz is a personal injury attorney in New York)
Links to this post: