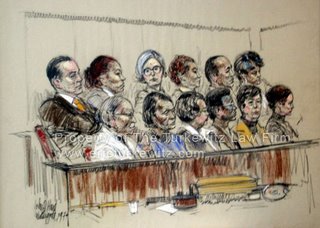 Blawg Review #127 is up at Anne Reed's jury-related Deliberations. In what it surely one of the best round-ups of the year, she gives us the "17 Best Tips For Voir Dire."
To get to those tips, she brilliantly analyzes individual law bloggers to see what kind of jurors they, or their subjects, would make.
When they hand out Rookie of the Year honors for 2007, Anne will be a top contender.