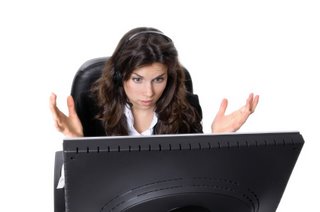 A month after taking the New York bar exam, many students still stand in limbo after the New York State Bar Examiners informed some that their essay submissions are incomplete. The missing essays for the July 2007 had been written on laptop computers.
According to New York Lawyer, "the board hired to provide software to take the bar exam, appear to have incomplete essays from about 400 people who sat for July's exam." (see: Son of a Glitch!: Hundreds of NY Bar Exam Takers May Have Had Essay Answers Fouled Up by Software, free reg.)
Test takers have been emailed and asked to send back-up data that they may have from the test.
I had previously recounted my own experience in taking the exam in 1985, when the results of 500+ people taking the test in the passenger ship terminals on Manhattan's west side disappeared. The vast majority had to retake the missing section.
And so, it appears that a high-tech replay of that infamous incident may now be in full swing.
Addendum: