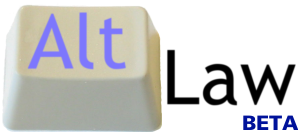 Will Westlaw and Lexis be going the way of the dinosaur? A new website to find legal opinions may do just that.
From Thomas Swartz at the New York Legal Update:, noting that the information on the new site will be easy to use, free, searchable, free, fast, and of course, free,
Columbia Law School and the University of Colorado Law School have launched a new Web site called AltLaw.org. AltLaw.org contains nearly 170,000 decisions dating back to the early 1990s from the U.S. Supreme Court and Federal Appellate courts. The site's creators, Columbia Law School's Timothy Wu and Stuart Sierra, and University of Colorado Law School's Paul Ohm, said the site's database will grow over time. [More at the link]
The future may not be so bright for those companies when their bread and butter is delivered free to the legal world.