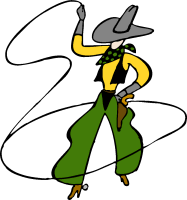 The New York Personal Injury Law Blog presents the week that was…
A shortened version due to the holiday week. But before heading over to the courtroom for a few interesting suits, let's look at risky conduct that leads to lawsuits and check to see that the courthouse doors are open:
Since we start with risk, let's peak in at the Consumer Products Safety Commission and their list of recalls for the month of June. (via Consumer Law & Policy) Anything you bought on that list?
Tort "reform" issues usually find a place at the beginning of these round-ups, so we turn to Michael Townes Watson at TortDeform to discuss the detrimental effects of medical malpractice caps in Texas;
In the world of drug lawsuits, the issue of federal preemption comes up as defendants try to gain immunity for their pharma clients by claiming federal law trumps state law, and that FDA approval grants immunity to their clients. As Byron Stier at the Mass Tort Litigation Blog blog points out, the Vioxx judge in the multi district litigation has rejected that claim of immunity;
And finally, before heading into the lawsuit section, a study finds that 20% of hospitals give bad emergency room advice on strokes, heart disease and other cardiovascular conditions (via The Medical Quack):

A look inside the courthouse:
Bill Marler weighs in with the first lawsuit concerning salmonella poisoning arising out of Veggie Booty;
When I reported in last week's Round-Up on the Starburst Fruit Chew lawsuit I called it "pathetic" and wrote, "hope the attorney who took this wasn't counting on it to make the rent." Well, John Day is not nearly as nice as I was about that, shredding the plaintiff's lawyer who brought that frivolous suit. Sadly, because the attorney doesn't have a web site, I am unable to Google Bomb his site by linking the words "frivolous lawsuit attorney" to it;
Perhaps the most unusual, but I think inevitable, suit is the one where a mother sued over her son's 90-minute execution (via Above the Law).
With a verdict or settlement in hand, our client wants to know which parts he has to pay taxes on. For personal injury suits, we know that pain and suffering awards are tax exempt since they merely replace that which was lost, as opposed to being income. But Andrew Bluestone at the New York Attorney Malpractice Blog tells us of one appellate court that believes a recovery for mental anguish is taxable;
And finally, a woman who almost died from a bikini wax (via Kevin, M.D.)
Hope your holiday week was as good as mine.
(Eric Turkewitz is a personal injury attorney in New York)