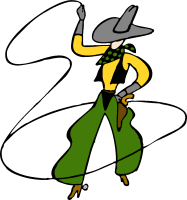 The New York Personal Injury Law Blog presents the week that was:
Before heading over to the courtroom, let's look at some preliminary issues:
Prior to undertaking litigation, we may want to get a bird's eye view of the whole thing. Beck/Herrmann at Drug and Device Law give the Anatomy of a Mass Tort, from a defendant's perspective;
Of course, you need the right lawyer to give you that bird's eye view, and how do you find one? Will the brand new ratings system by Avvo help you out? Scott Greenfield has a few thoughts after taking the system for a trial spin in Yippee! The Avvo Ratings Are Here!
It's not only important to have the right lawyer, but to make sure suit is timely. Cases against Vioxx maker Merck in Oregon had been barred by the statute of limitations. But as Ed Silverman at Pharmalot reports, that may be about to change as a bill passes the Senate ezxtending the time to file suit for Vioxx claims;
The claims that can be made in a wrongful death case vary from state to state. Edmund Scanlan of the Chicago Accident Law Blog tells us that Illinois Wrongful Death Act now allows jurors to award damages for "grief, sorrow, and mental suffering," thereby bringing them into the modern age. New York and five other states remain in the dark ages with respect to these damages;
But before we head to litigation, let's consider the ethical dilemma faced by Dr. Smak, when she knows she has missed a diagnosis and knows her patient has suffered harm;
OK, let's head head into the courthouse to see what we find:
In a unique suit that deserves watching, Anthony Sebok writes of a suit against Jeppesen Dataplan, Inc., a Boeing subsidiary that is a contractor to the CIA. The suit results from human rights violations arising out of the Bush policy of "extraordinary rendition" and torture. The column is: A Bid to Litigate the Legality of U.S.-Sponsored Torture in Federal Court: Will It Succeed? (via TortsProf). A copy of the Complaint is here.
In another unique suit, Law.com reports that a Miami sole practitioner, J.B. Harris, has brought a suit that Accuses Tobacco Firms of Targeting Black Consumers. For some other links on this subject from the skeptical side, head over to Walter Olson at Overlawyered;
Former SCOTUS nominee, and conservative leader Robert Bork, brought a trip and fall case against the Yale Club, claiming "in excess of $1,000,000," plus punitive damages, plus a couple things he couldn't get no matter how bad the alleged wrongdoing was. If he was the judge on his own case, I wonder what he would think about some of those claims?
And now, a group of lawyers who seem hell-bent on giving the rest of us a bad name, one plaintiff's side and three on the defense:
Practice tips are always a good thing for this section, so we'll start with the basics: Defending the plaintiff's personal injury deposition by Ron Miller, at the Trial Lawyer Resource Center.
A more complex practice tip goes to Suing Uncle Sam Under the Federal Tort Claims Act, courtesy of the Georgia Injury Lawyer Blog;
This story comes out of Japan from The Asahi Shimbun, Patient died after "live" demo operation (via Kevin, M.D.)
The trial itself often exudes drama. This is not a play where all the lines are known in advance. So if you like dramatic courtroom scenes, though this isn't a personal injury case, go to Anne Reed's Deliberations and make sure you read to the end of Tears, Pain, And History In The James Seale Voir Dire;
Of course, just because you try a case to verdict doesn't mean the case is over, as those following the Vioxx trials know. Sometimes a jury will do a wacky thing, like award $50M in compensatory damages to someone who had a heart attack due to Vioxx. Or an expert witness will be less than candid in discussing his credentials. Ted Frank at Point of Law discusses these issues in Rulings in Barnett and Plunkett Vioxx cases;
Here is another verdict that seems destined for appeal, with The Injury Blog reporting: Mother of Shooting Victim Awarded $10 Million in Bronx Personal Injury Lawsuit;
With the week done, we pack our trial bag up and go home with some lighter weekend reading:
Enjoy the weekend.
(Submissions for next week's edition may be made to blog[at]TurkewitzLaw.com)