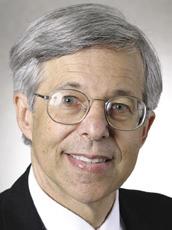 Not all suits are good ones, as we've seen with some of the claims of Judge Robert Bork (as well as the $67M pants story, now on trial), and here is another fine example:
A couple of doctors, including Dr. Michael Zeide pictured at right, who do a lot of work examining claimants for an insurance company, were called P.I.M.P.S., as in Professional Independent Medical Practitioners. So they sued the personal injury attorneys who made the comments.
The full report is in the Palm Beach Post (via Kevin.M.D.).
A bizarre part of the suit is that they sued as "John Does," a tactic attorneys usually reserve for sexual assault types of cases.
I'm betting the First Amendment will make very swift work of this matter. I would also note that people who routinely bend over backwards to make claims as an expert are often referred to as, ahem, the employee of the pimp.