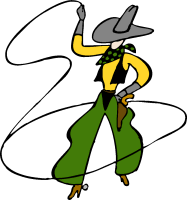 The New York Personal Injury Law Blog presents the week that was:
Lawyers, drugs and money were big in the news this week, so we'll alter the format a bit:
Let's start with the money, before going to drugs and lawyers, and money starts with tort "reform." Michael Townes Watson discusses at TortDeform, the fact that Medical Malpractice Reforms Don't Increase Healthcare Safety;
And since we start with tort "reform," I'll point out that both Day on Torts and The Hartford Courant have stories on medical malpractice premiums dropping. That tends to happen when Mr. Market goes up, and a malpractice "crisis" develops when Mr. Market goes down;
Tort "reform" also leads to discussion of damage caps. But sometimes caps aren't instituted by the legislature but by the limits of an insurance policy. Unfortunately, the merits of the action often take a back-seat to the practical realities of insurance coverage, as noted by Charles Silver at TortDeform in How Much Malpractice Coverage Does Your Doctor Have?
Now on to drugs: There was big drug news this week on Avandia, GlaxoSmithKline's diabetes drug now implicated in cardiac deaths, courtesy of an article in the New England Journal of Medicine. A round-up of many medical posts can be found at the Clinical Cases and Images Blog. New TortsProf blogger Sheila B. Scheuerman collects some posts on the problems at FDA regarding its approval process at Hearing on FDA's Role In Evaluating Drug Safety. And perhaps most significantly from a medico-legal (and political) perspective, Public Citizen has stated that the FDA knew back in 2002 of the heart problems (via Pharmalot); And if you can't get enough of the subject, Kevin, M.D. (the Howard Bashman of the medical world) has links to many more;
Can we bring a state-based pharmaceutical case based on the drug's labeling, or does the drug company enjoy immunity because it was FDA approved? This goes to the heart of a state-federal power struggle that has roiled the nation since it was born, with the feds now wanting to claim it can preempt state laws without congressional approval, but with mere FDA support. Ironically, the seizure of such power is taking place under a Republican administration. Ed Silverman's Pharmalot brings us the action for a case the Supreme Court may want to hear;
It could be, of course, that the drug problem isn't from the labelling, but from dispensing too much. How does that happen you ask? Automatically. OnThePharm fills us in on the sad facts of auto-refills;
Did we check out that doctor that urged us to have surgery? Ben Stevens at the South Carolina Personal Injury Law Blog tells us of three doctors facing up to 50 years in prison for recruiting patients to undergo needless surgeries in order to defraud insurance companies;
Now on to the lawyers: As we look for an attorney, we wonder in this day and age of scams and con artists, is this person really an attorney? Solo Carolyn Elefant of My Shingle fame helps us find out;
It used to be that many would use Martindale–Hubbell to find, or at least research, counsel. But that seems to be going the way of the dinosaur, as Robert Ambrogi lets us know at Law.ComBlog in Firms Opt Out of Martindale–Hubbell;
But just being a member of the bar is no guarantee you have the right counsel. As Ken Shigley writes at his Atlanta Injury law and Civil Litigation Blog, there are unethical chiropractors, lawyers and runners out there, and it disgusts him. According to Ken, The Bar should act to penalize and deter illegal and unethical case solicitation. Yell it loud, Ken, I think the vast majority of us are in your corner. I hit a similar mark in one of my first posts as a blogger, discussing how to find a personal injury attorney;
In a similar vein, Tony Caggiano from the Orlando Injury Lawyer Blog reports: Federal Judge Acts on Improper Solicitation by Counsel. The reality is that if we don't get rid of the bad apples, they will continue to tarnish the reputations of us all;
How will the lawyer get paid is an important issue, and more so since President Bush decided he didn't want the federal government hiring lawyers on contingency. Better to let a firm run the hourly meter, I guess, than to pay for the efficiency of the contingent fee arrangement. The padding of those hourly bills is part of the opening to Enrico Schaefer's Blawg Review #109 at The Greatest American Lawyer. Beck/Herrmann (Drug and Device Law) rounds up a slew of posts on the subject of the contingency fee arrangement, but never seems to address the fact that padded hourly rates could be far worse;
The judge you are assigned to might be in issue, if your case is in Florida and the insurance company doesn't like the judge. According to Ronald Miller of the Maryland Personal Injury Law Blog, it seems one general counsel went so far as to accuse a judge of being "paid off." While we're over at that blog, we might as well rummage the many pleadings, motions and discovery devices that make up their Attorney Help Center to see if they can be of use to us;
And on to a few lawsuits: Some actions are easier than others, and no one will say the September 11th suits regarding post-attack air quality are easy. Sheila B. Scheuerman at TortsProf reports that the New York Medical Examiner has now confirmed a new death was due to the bad air, and discusses the ramifications for those pending lawsuits;
Since we are at TortsProf, Williams Childs lets us know of two odd amusement park lawsuits that struck his interest;
This New York legal malpractice case was premised on a medical malpractice case with a result the plaintiff didn't like. Plaintiff's counsel rejected a $1m offer and there was a subsequent $350 jury verdict. Plaintiff claims she was not properly informed of the offer. The case speaks to many different issues including jury risks, communications with client, and properly prepping your client for trial (via New York Attorney Malpractice blog);
And now for some quirky weekend reading/viewing:
MonkeyGirl isn't pleased about all those pharma ads she sees, and figures out a way to wrap them into one with Men and their Pee-Pees; She also wants asks you….make that begs you…to make sure you and your children wear their seat belts, or else…
Biker-lawyer Norman Fernandez at the Biker Law Blog gets euphoric over the perfect commercial, while also showing us via video How to Get Yourself Killed Speeding on A Motorcycle in a Curve;
One more video, a classic Monty Python skit about lawyers (well, it's about arguing) brought to you by Nicole Black at Legal Antics;
And finally, David Lat at Above the Law teaches us one thing to never say to a judge: "I suggest to you with respect, Your Honor, that you're a few French fries short of a Happy Meal in terms of what's likely to take place." And without peeking, any thoughts on what the judge did?
Put up the flag and enjoy the weekend.
(Submissions for next week's edition may be made to blog[at]TurkewitzLaw.com)