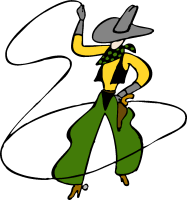 The New York Personal Injury Law Blog presents the week that was:
Just a few posts today as I've been too busy to search many blogs for personal injury material.
David Lowe reflects on showing up for jury selection, Jury Service– Seeing It From The Other Side, (InjuryBoard/Milwaukee), an experience significantly different than that of the personal injury attorney who appeared in one of my jury pools recently and talked himself off;
Ronald Miller at the Maryland Injury Lawyer Blog discusses medical malpractice cases by professional athletes against team doctors in Medical Malpractice Lawsuit Filed Against Carolina Panthers' Team Doctor;
An article in the Chicago Tribune reports on Catholic Charities dropping its Chicago foster care program after its insurance company dropped them as a result of a $12M payout in a civil action from three abused minors. Christopher Hurley, one of the lawyers that obtained that settlement, wants to make sure you know The Truth About Catholic Charities Foster Care Settlement;
A new article on punitive damages is available at the Social Science Research Network, with extract courtesy of William Childs at TortsProf, Punitive Damages and Valuing Harm;
Dr. Paula Hartzell at MedicalEconomics shares her experience as a defendant who lost a medical malpractice case, in The Way I See It: Medicine is a blame game;
And, just moments ago, a Texas judge has apparently dismissed about 1,000 Vioxx claims, based on federal preemption. The text of the decision is not available at the moment.
Finally, at age 100, Richard Bird is still practicing law, Monday-Friday, 9-5.
(Submissions for next week's edition may be made to blog[at]TurkewitzLaw.com)