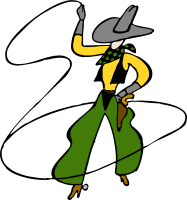 The New York Personal Injury Law Blog brings you the week that was:
The biggest news was the Vioxx verdict in Atlantic City. At the Mass Tort Litigation Blog, note was quickly taken of the $20M verdict for compensatory against Merck for Vioxx. After the subsequent $27.5M punitive verdict on top, Evan Schaeffer's Legal Undergound did a recap of other blogs on the subject, including one from the son-in-law of the plaintiff, which interestingly enough, has now been removed. It was here: Vioxx;
William Childs at the TortsProf Blog notes (Up In Smoke), a big article in the ABA Journal about "how greed, hubris and high-stakes lobbying laid waste to the $246 billion tobacco settlement."
From my own blog, following much recent discussion of punitive damages: Will DaimlerChrysler $50M Punitive Damage Verdict Withstand Review?
From The Injury Blog, two posts on police brutality cases: $200,000 Pittsburgh Police Brutality Settlement for Hot Dog Shop Patron's Personal Injuries; and Updates on Chicago Personal Injury Lawsuits Claiming Police Brutality;
The South Carolina Appellate Law Blog notes that there is a New Inquiry of the Catholic Diocese in Charleston, regarding unreported cases of sexual abuse, indicating that such suits appear from far over;
Trucks were big this week down south, with Jim Higgins at the Tennessee Law Blog discussing the ramifications of highway safety as the DOT opens the border this year to Mexican trucks and drivers with, shall we say, less stringent safety values in Tennessee Highways Not As Safe; And Ken Shigly reporting a federal court decision in one of his own cases that rejected a motion to throw out punitive damages;
Evan Schaeffer writes about a decline in mega-verdicts at the Illinois Trial Practice Weblog in Top 10 Jury Verdicts in 2006;
Kevin, M.D. brings us a disturbing story, when a baby's remains were lost, and the OB was sued;
And finally, since this is a personal injury law blog, Margaret Collins Online hears a story about dangerous doormats, and wonders if we are becoming too risk averse.