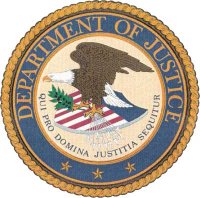 The developing scandal around the firing of U.S. Attorneys around the country, apparently for political reasons since they were all doing good jobs, has just intensified.
Michael Battle, Executive Director of the Executive Office for United States Attorneys, has resigned.
(Via American Constitution Society Blog)
It seems inevitable that he will be subpoened to testify about who gave the marching orders for the firings, and what the basis was for those terminations. And if he is no longer working for the Department of Justice, he will be free to speak a bit more candidly than if he were. Which is bad news for the genius who thought firing good people was a good idea.
Update — As per Fox News, Official Resigned "About a Month Ago". He was apparently unhappy about orders from above that he was to purge the U.S. Attorneys for what appears to be purely political purposes.
see also: U.S. Attorney Imbroglio: The Story That Keeps on Giving (WSJ Blog)